Litecoin MimbleWimble Update -Privacy upgrade to push fungibility with Mimblewimble on Extension Blocks
Litecoin MimbleWimble Update 2020
Litecoin MimbleWimble Update
Litecoin for some time has been creating noise about assuaging the risks associated with the transparent ledger system in Blockchain technology. With the upkeep of a transparent ledger, Blockchain provides a medium through which all the transactions can be viewed because the mechanism supports it. Keeping that in mind Litecoin has promulgated two new draft Litecoin improvement Proposals that are designed and furnished with details that would improve the privacy features of the noted network.
The authors of the proposal Andrew Yang, David Burkett and Charlie Lee are of the opinion that the transparency has had a drastic impact on the firm's functional fungibility. In simple words Fungibility is the innate quality of a good or an asset that makes it interchangeable with another good or asset of the same quality.
Charlie Lee, founder of Litecoin had earlier pronounced plans to discover privacy technologies because the scaling issue is behind them. Now a more pressing issue is fungibility and Privacy.
---
Why should you know this?
Because this is the dilemma that most coins like Litecoin and Bitcoin are facing currently. It is not private because one can see who held what coin in which address in the past. And competition knows this! That said, fungibility faces risk in the long-term. The Litecoin foundation has outlined the proposal from the observation it has made. It had strong reasons to outline the drafts.
It is a possibility that personal information is collected from the respective IP address or exchanges which can be leaked and tied to the addresses which is risky. It has been observed that as and when entities link addresses to distasteful activities the taint metric can be applied. Important organizations including governments have already started blacklisting addresses.
Privacy seems to be one of the biggest priorities when it comes to improving protocol because with greater privacy comes greater functional fungibility. The Litecoin foundation has started working on integrating scalability and privacy-focussed protocol called Mimblewimble which was a tongue-tying curse from the Harry Potter series.
About MimbleWimble
MimbleWimble is a protocol that came into being when an anonymous user in Bitcoin developers chatroom. MimbleWimble transactions are derived from another transaction type called confidential transactions. The confidential transactions lets the senders to encrypt the amount of coins which are to be sent using blinding factors. Blinding factors is nothing but a random value which is used to encrypt the coin amount in the transaction. The user selects the blinding factor which encrypts the amount that is being transacted, so the transactions are clouded but are verifiable therefore substantially increasing privacy.
How will MibleWimble work?
Coming back to the proposals, the authors are looking at implementing Mimblewimble protocol as the opt-in new transaction format through extension blocks'. Extension blocks are soft forks lookalikes but are much more advanced. It appears like a regular base block but there is a major difference. While a base block is cryptographically interlooped with the previous and the next base block chaining these blocks in a chronological manner; each canonical block links to the corresponding extensions block.
These extension blocks function concurrently with the main chain canonical blocks at an average interval of 2.5 minutes. The actual functionality will be to ensure that private transactions occur inside the EB. Users can then use Mimblewimble to move their coins to and from the Extension block through an integrating transaction.
The proposal has without any obfuscation stated the opt-in integration and how it will impact privacy and scalability. The proposal also handles the fusion between Extension blocks, canonical blocks and the coins.
Litecoin MimbleWimble & Extension Blocks are truly Novel
Although the move hints at averting risks, the challenge is unqiue because Extension blocks have never been implemented on a live Blockchain before. It will obviously require time, analysis and audits to ensure there are no issues or bugs. It's best not to rush such a robust and complictaed overhaul, as there is potential danger to lose coins or inflate the supply.
The Latest Litecoin MimbleWimble Update as of 7/4/20:

Even though this daunting task has proved incredibly complex, the wait will be totally worth it. And good news! In terms of the roadmap, July 2020 is still slated for the initial block download. August is set for chain reorganization logic, and the Activation logic and the launch of the test-net is set for September 2020! This is very exciting news for all Litecoin holders.
The Future of Litecoin
Litecoin has always been a very important cryptocurrency to the space, and as we move into the future, we imagine Litecoin has the potential to be one of the most widely adopted and used cryptocurrencies in terms of mass transactions on a daily basis.
---
We envision Litecoin having real potential in mastering micropayments in the future of eCommerce. As most individuals choose rather to store and save bitcoin much like a commodity like gold, Litecoin has a real chance of being a cryptocurrency that is actually used as a currency, not a hybridized currency / commodity like bitcoin has become.
---
Litecoin is the perfect user friendly and corporate friendly cryptocurrency and is incredibly fast and secure. It has our vote!
—The DeFiRev Team
---
DeFiRev.com is #1 in DeFi News. Check back in soon to find out the latest Litecoin MimbleWimble updates & the latest DeFi News.
Make sure to check out more DeFi Revolution articles and sign up for our exclusive newsletter + get access to *VIP DeFi Networking*

here.
---
Thanks for reading our Litecoin MimbleWimble Update!
DeFiRev.com Exclusive: Inside the Mind of Sam Bankman-Fried, the genius behind FTX & Alameda Research.
This Week DeFiRev.com caught up with one of the most talented young individuals in the space: Sam Bankman-Fried!
Sam congrats on all your success thus far! Tell us about your origin story.
Sam Bankman-Fried: I went to MIT, and worked as a trader at Jane Street after that. In 2017 I started up Alameda Research, a crypto quant trading firm; in 2019 I started FTX; and now there's also Serum. My goal, in the end, is to be able to help the world however I can, and for now that means finding ways to donate as much as I can to the world's most effective charities (earning to give).
You graduated with a degree in Physics from MIT, what was school like for you there?
Sam Bankman-Fried: I had a lot of fun getting to know myself and making a lot of really important friends and connects (including Gary, my eventual co-founder). I guess I realized that I probably wasn't really meant for academic research, though, which made the classes less exciting.
One thing that always fascinated me is that out of the four fundamental forces, we can link together the electromagnetic force, the strong nuclear force, and the weak nuclear force, but not gravity. Why? For as much as we say we understand gravity, it seems there is so much about it we still don't understand. What's your take?
Sam Bankman-Fried: Honestly I'm not the best person to answer that 🙂 . But coming up with a real TOE has been one of the main goals of physics over the last few decades.
How did you first get into quant trading? I read that you interned as a quantitative trader at Jane Street Capital. What was that like and what did you learn?
Sam Bankman-Fried: I had some friends who had interned at JS and liked it, so I decided to; it also seemed like a good place to earn to give. I ended up really liking it–it was a great place to push myself, learn a lot about acting and thinking under time pressure, building longer-term projects, and communicating with people on a team.
Tell us about Alameda Research and how it started.
Sam Bankman-Fried: Alameda Research started up in late 2017 in light of the huge arbitrage opportunities on exchanges then–many sometimes many percent even just between different US exchanges. We scaled up over the end of 2017 and start of 2018 to be able to do arbs, provide liquidity, and generally trade across the majority of the world's crypto exchanges. Over the years it's grown to trade ~$1b/day globally.
What made you decide to move to Hong Kong?
Sam Bankman-Fried: I came out to Macao for a conference in late 2018 and quickly found that there were more business meetings and opportunities here than I had anticipated. So I canceled my flight back and rented out a WeWork in Causeway Bay. It's ended up being a really good place to be able to connect to the majority of the world's crypto trading population!
When did you first decide that you wanted to build

FTX

?
Sam Bankman-Fried: Around the same time as I moved to Hong Kong it was becoming clear that there was a lot of work to do on the major crypto derivatives exchanges. And eventually there was sort of this "fuck it, we can do this better" attitude, so we start building.
Binance purchased shares in FTX in December 2019, tell us the backstory on how that came to fruition.
Sam Bankman-Fried: It was a long time coming; we'd worked with them on a number of initiatives over the last few years including liquidity, OTC, etc. But we eventually really started talking about ways we could work together; CZ and I both wanted to get a deal done here, so we made it work.

You guys are growing fast and have about 35 employees, what do you expect the growth to be like in the next year?
Sam Bankman-Fried: It's hard to tell! And in fact since that last 35 employee figure came out we've grown a bit more. I'd guess our doubling time is around 1 year now in most respects, which is a lot.
What are some of your favorite books that you have read? Favorite films?
Sam Bankman-Fried: I really like Marvel TV shows and some Christopher Nolan films (Dark Night, Inception, etc). I also watch way too much TV — Bojack, Elementary, The Magicians, etc.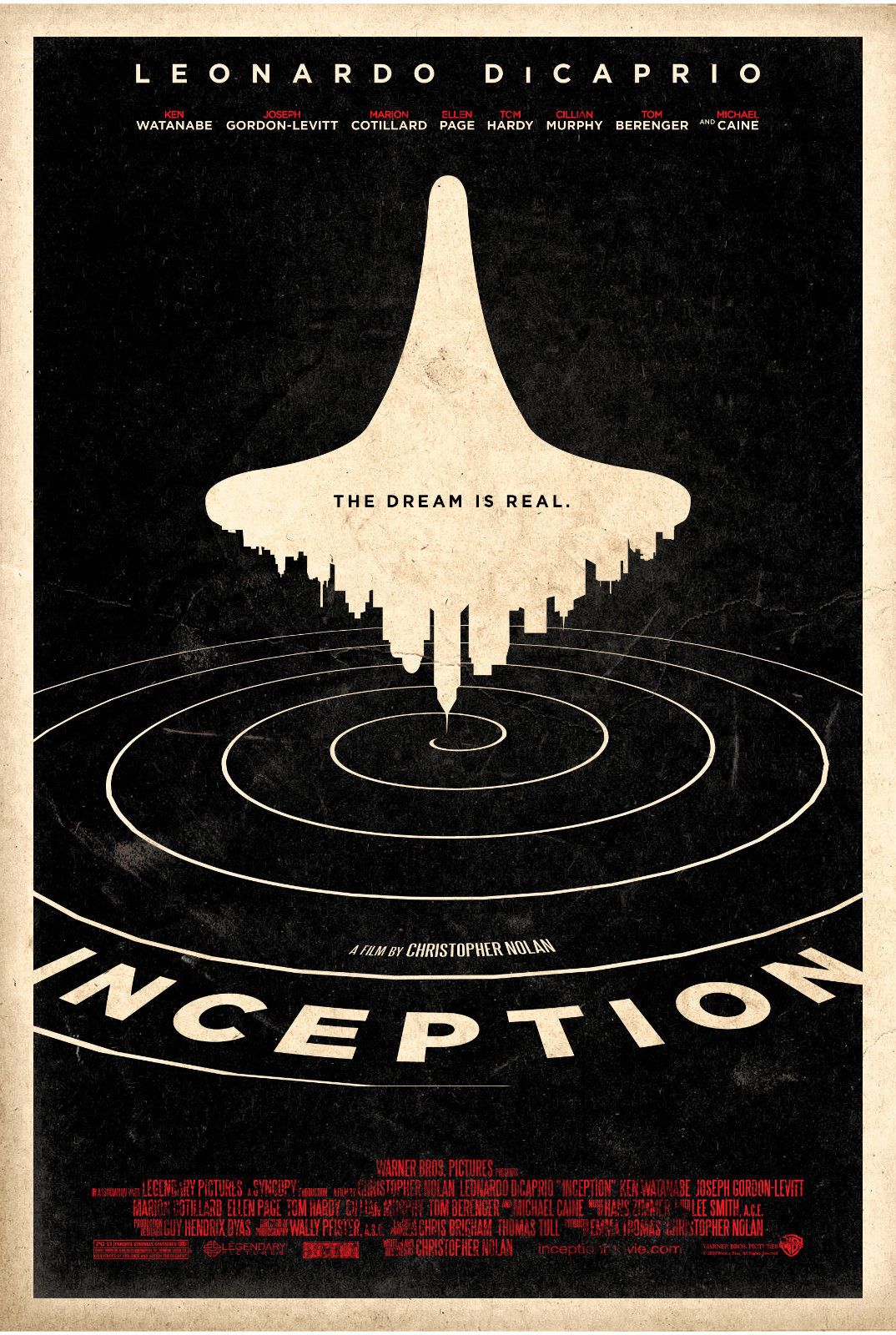 You have written some really good tweet threads lately about DeFi, tell us what potential you see in the rapidly emerging DeFi space. ( Obviously, we're biased too, we love DeFi!)
Sam Bankman-Fried: I think that DeFi has the potential to rebuild a lot of the world's financial infrastructure on totally open systems, which would be super exciting! It has to keep focused on building good products, though, instead of getting lost in the weeds of hyperinflating yield.
Do you have hobbies that you love that would surprise people?
Sam Bankman-Fried: I watch a decent amount of sports–baseball, football, and basketball mostly (yeah, pretty boring). I also play some Magic: The Gathering online when I'm bored (or during phone calls sometimes–they're often sloooooooooow).
As someone who is extremely well versed in pattern recognition what trends and microtrends do you anticipate next in the DeFi space?
Sam Bankman-Fried: At some point Yield Farming will die down and I think people will start to focus more on the products there's long term demand for–and I think that product design and usability and power will start to become really important.
Some say being in the right place at the right time is a key to success. Undoubtedly, you are immensely talented. How much do you attribute the Bitmex Leaderboard to the eventual success of FTX? Tell our viewers about that experience.
Sam Bankman-Fried: That definitely helped! But more generally we did a pretty concerted campaign around early 2019 to build up our brand, including a lot of OTC trading. It's really helped get us some recognition.
What future plans or new developments and features are you looking forward to rolling out for FTX? Any projects you are particularly excited about?
Sam Bankman-Fried: I'm really excited to see additions to the Quant Zone, improvements to our options UI, and much more over the rest of the year.
As someone who is very successful under the age of 30, what advice do you have for the younger generations in terms of becoming successful, building things, and doing what they love?
Sam Bankman-Fried: I guess–find a way of working and living that works for you. And when you find that, really push it as much as you can–a lot of the EV is in the tails.
Where do you see the DeFi and Blockchain landscape in 5 years? What do you think will surprise us?
Sam Bankman-Fried: Really hard to know! But I think that if everything goes well DeFi in particular could really explode.
---
Thanks Sam! DeFiRev.com is really looking forward to seeing what you and

FTX

come up with next! You guys are always trailblazing. Until next time!

-The DeFiRev Team
DeFiRev.com is #1 in DeFi News. Check back in soon to find out the latest in DeFi News.
---
Make sure to check out more DeFiRev articles and sign up for our exclusive newsletter + get access to VIP DeFi Networking here.
---
---
UniSwap Heating up BIG TIME! Is this the end of IEOs? New DeFi Projects fundraising on Uniswap.
Uniswap charting major growth plans with V2, becoming the defacto industry leader.
Dharma, the Coinbase-backed DeFi startup has decided to add token-exchange protocol Uniswap as its latest in-app offering. Dharma users will now be able to trade any ERC20 token for another in addition to earning interest on Ethereum stablecoins.
Uniswap is one of the most popular DeFi applications on Ethereum giving Ethereum users the ability to swap ETH and ERC20 tokens like MTA or YFI with any other Ethereum based token. It currently possesses $43 million of liquidity assets locked into the protocol. Instead of using the traditional order book model, Uniswap collates tokens into smart contracts allowing users to trade against the liquidity pools provided. Anyone on Uniswap can swap tokens or even add tokens to a pool to earn fees.
The Uniswap V2 was launched as the second iteration of Uniswap including several new features and upgrades. In the new version, any ERC20 token can be directly pooled with any other ERC20 Token. Wrapped Ether or WETH is used instead of native ETH in the core contracts. In the earlier version, all liquidity pools are between single ERC20 Token and ETH.
The introduction of ERC20 token/ERC20 token pools in V2 will be useful for liquidity providers who have the potential to maintain a diverse ERC20 Token denominational position without the need to have an exposure to ETH. Some added features of V2 are:
Price Oracles
Uniswap V2 has implemented a novel functionality that allows for a highly decentralized and a manipulation-resistant on-chain price feed. This is essentially achieved by measuring prices and collating historical data to its potential allowing smart contracts to generate gas-efficient Uniswap prices across any timeline.
Flash Swaps
The V2 flash swaps allow the users to withdraw as much ERC20 token as wanted with no upfront costs. The withdrawals can be used for any purpose provided that at the end of transaction execution users pay for all ERC20 tokens withdrawn or pay a percentage of ERC20 tokens while returning the rest or finally opting for returning all ERC20 tokens withdrawn.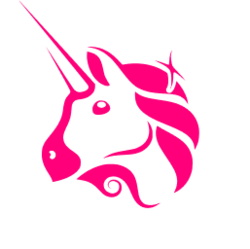 Technical upgrades
Uniswap V2 has also included some significant changes and improvements as given below:
Uniswap V2 efficiently takes care of 'missing return' ERC20 tokens that were not on the earlier version.
Smart contracts are now written in solidity rather than Vyper
Mutex to strengthen re-entrancy protection adding more support for ERC777 with other ERC20 non-standard tokens.
Error messages have become more figurative, meaning that they have become more descriptive.
The protocol upgrade has been one of the best things with Uniswap this year. It has been trending over the past few days with sharp rises in trade volumes. A majority of the trade now happening on its new version, with a 24-hour trading volume of over USD 125 M on the upgraded protocol compared to 3.5 M on V1.
Check out the trading volume over the last 2 months:
With Uniswap V2 reaching such high volumes, it is also being compared to exchange giants like Coinbase and Kraken.
DEXs are permanently popular but despite their popularity, many have warned of the dangers of using decentralized exchanges like Uniswap considering that it is becoming vulnerable to becoming look-alikes of popular tokens. Uniswap has many imposter tokens because there is an almost zero barrier to entry and any ERC-20 token can be traced on it.
Despite these claims, Uniswap is the largest DEX over the course of the second quarter this year even before V2 took off.
Uniswap is the perfect candidate for exploring the on-chain cash flows. Even without any additional growth, it has the potential to generate more than $5M + in liquidity provider fees this year.
DeFiRev.com is #1 in DeFi News. Check back in soon to find out the latest in DeFi News.
---
Make sure to check out more DeFiRev articles and sign up for our exclusive newsletter + get access to VIP DeFi Networking here.
---
Yearn.Finance Explosive Growth! Want to farm YFI? Here's How. Yield Farming $YFI 101.
Yearn.Finance: Yield farmers are betting on YFI Yield farming
Why has YFI become so great that traders are yearning over their crypto to get it? The team said it's valueless!
"We have released YFI, a completely valueless 0 supply token. We reiterate, it has 0 financial value. There is no premine, there is no sale, no you cannot buy it, no, it won't be on Uniswap, no, there won't be an auction. We don't' have any of it"
This is a flippant way to showcase that the token can be earned only with the yEarn platform with a total supply of 30,000 tokens that will be distributed to stakers in the liquidity pools of the platform. Like many DeFi tokens, it was not sold in any IDO. When YFI was announced, the tool pools that went live were:
yEarn to stake yCurve LP tokens to earn YFI
Balancer pool for stake balancer LP tokens for DAI/YFI pool to earn YFI.
A token once declared valueless by its issuers is now standing proud by driving over $150 million of deposits with more than 80-times growth achieved virtually overnight. Yield farming with yEarn's YFI token has yielded annual returns of 1000% also to some traders.
What is Yield farming
Yield farming is a concept that is growing exponentially not just in the crypto markets but also in the mind space of the traders. Yield farming is to actually put your crypto assets to work and generate maximum returns on those assets. Yield farming lets traders earn a fixed or a variable interest by investing crypto in a DeFi market. So, investing in ETH is not Yield farming but lending out ETH on a DeFi platform above the ETH price appreciation is yield farming.
About yEarn
yEarn is a liquidity aggregator offering automated yield farming strategies with the help of diverse lending pools. Yearn.finance is the most popular lending pool in the protocol providing the best return on liquidity to lenders. yEarn has also created something called a Curve's Y pool that consists of top stablecoins like TUSD, USDC, etc. Recently yEarn released a native governance token, YFI which can be earned through liquidity money on different pools. It is earned by staking proof of liquidity. It is one of those DeFi tokens that has been launched with no pre-mine or DEX offering.
The yield aggregator invests the capital into different and hot DeFi projects which are selected based on which projects have the highest yield and ROI. The capital reserves are distributed to be lent to different protocols like Aave, Compound, and dYdX. The protocol is looking at consistently adding a new pool so that it can make the most out of the DeFi platforms all across.
Earning YFI token
The Y pool on Curve. Fi is considered the smartest way to access the pool. The pool is a collection of stablecoins that automatically is invested in lending protocols. One of the most common and much-talked-about yield farming strategies is liquidity mining. At the core of the concept, users stake their Proof of liquidity in any one supported ygov.finance pools in exchange for YFI rewards. Every pool has a cap of 10,000 YFI each till the governance modifies the inflation with on-chain voting.
Here is a great video showing you how to yield farm YFI by DeFi Dad:
The incentivized Balancer pool also requires the staking $YFI that would further limit supply. DeFi farmers are staking up YFI and DAI in a bid to get BPT tokens which can be further staked on ygov.finance so that supplementary $YFI can be earned.
The YFI token in itself has no intrinsic value per se but the current hype, as well as token dynamics, has driven the value of the token to unimaginable heights. The value of the token comes from voting on the future course of the protocol.
---
An interesting point to note is the max supply of YFI is only 30,000 units.
---
At present, there are 3 ways with which $YFI tokens can be obtained with liquidity mining. These methods have one thing in common and that is the inclusivity of staking capital in the form of stable coins. There are 3 active pools that produce 10,000 YFI per week.
Staking on Y pool with Curve which is the most-used and the best way to access the Y liquidity pool.
Adding more liquidity to 2% YFI: 98% DAI pool on Balancer allowing for staking the BPT tokens on ygov.finance.
The third way is to add liquidity to 2% YFI:98% yCurve Pool on Balancer and then staking BPT tokens on yGov.finance
---
DeFiRev.com is #1 in DeFi News. Check back in soon to find out the latest in DeFi News.
---
Make sure to check out more DeFiRev articles and sign up for our exclusive newsletter + get access to VIP DeFi Networking here.
---