Trust Wallet's game plan to expand its DeFi base
Trust Wallet was acquired by Binance just 2 years ago and in a short span of time, Trust wallet has managed to expand its userbase to 5 million indivudals and beyond in the raging DeFi sector. The platform also claims that 10% of its user base can now access a gamut of DApps and DeFi platforms with its aggressive plans to expand into liquidity farming earning opportunities.
Trust Wallet refuses to stop because it intends to keep pace with the rapidly expanding DeFi ecosystem by integrating token exchange platforms like Kyber and its own exchange BinanceDEX. Trust's Android version with a built-in Dapp will give access to the DeFi world and umpteen protocols including Aave and Compound. In the future, the wallet intends to integrate a number of DeFi protocols on both the version of its apps to increase liquidity and provide access to liquidity pooling and protocols. The integrations will make it not just intuitive but also more secure for users.
The DeFi boom is showing zero signs of slowing down and progress in terms of newer protocols and more access to developers to build financial applications is being made every day. Trust Wallet's strategies for long terms will include adding DApp functionality that satisfies the crypto users for the next few years. Trust Wallet is presently going step-by-step to follow the schematics of its own strategy.
DeFiRev.com is #1 in DeFi News. Check back in soon to find out the latest in DeFi News.
---
Make sure to check out more DeFiRev articles and sign up for our exclusive newsletter + get access to VIP DeFi Networking here.
---
🔥Share this article below 🔥!
Plutus Defi: Plutus Bonding curve listing details
While PlutusDeFi had been busy with its bonding curve sale, it had registered a 2000% increase in Twitter engagement with 1500+ members on Telegram. The initial bond curve was offered on a dolomite.io DEX instance. The sale began on 21' st July for a period of 24 hours with unsold tokens burned immediately.
At the end of the bonding curve sale, the project has raised $500k in its seed round, $490K on its bonding curve, and $350 in its private sale taking the total funds raised to $1.35bn USD. As of now, 50% of the supply is sold taking the total amount of tokens sold to 60,000,000 PLT tokens. Close to 11.2 million PLT tokens were burned in the first 24 hours of circulation equating to 9.33% of its total supply, 22.5% of its seed round, and 49.77% of the entire potentially burned seed rounds getting destroyed.
The team at Plutus believes that the results of the process are better than expected. The team used a bridge toll model with a bonding curve to mature the token stabilization to make it seem that it has already reached a project maturity of 2 years. This has benefitted because it has increased the deflationary aspect of the token existing from 1-2 years within 24 hours.
With the $PLT listing on UniSwap V2 complete, the starting token price will be USD $0.25c. It will provide liquidity towards both PLT/USDC & PLT/wETH.
More such announcements are on the anvil as Plutus DeFi looks for more collaborations and partnerships to fulfill its long-term DeFi commitments.
DeFiRev.com is #1 in DeFi News. Check back in soon to find out the latest in DeFi News.
---
Make sure to check out more DeFiRev articles and sign up for our exclusive newsletter + get access to VIP DeFi Networking

here.
---
🔥Share this article below 🔥!
MakerDAO reaches $1 billion mark in total value
MakerDAO one of the biggest, oldest, and the most popular players in the DeFi space has crossed a new Milestone. The total value of cryptocurrency in MakerDAO has crossed $1 billion representing the amount of money that has been committed. DeFi projects are increasingly raising their own benchmarks by ranking high on popularity charts. MakerDAO is the second-largest protocol in the sector with a margin of $271 million already locked in and by crossing the golden $1 billion mark, created history in the DeFi market.
Maker has successfully managed to hold its dominance over others standing at 27.1% followed by a second with the Compound Protocol with a total value locked up standing at $729 million. Maker protocol uses BAT or locked up collateral in the form of Ether (ETH) for lending.
David Freuden, the co-author of "DAO: A decentralized Governance layer for the Internet of Value, believes that with continuous innovation in DeFi, the challenges for centralized finance might just rise making it difficult to cope. MakerDAOs achievement is certainly a big day in further establishing a bright future for DeFi projects.
DeFiRev.com is #1 in DeFi News. Check back in soon to find out the latest in DeFi News.
---
Make sure to check out more DeFiRev articles and sign up for our exclusive newsletter + get access to VIP DeFi Networking 

here.
---
🔥Share this article below 🔥!
DeFiRev.com Exclusive: Inside the Mind of Sam Bankman-Fried, the genius behind FTX & Alameda Research.
This Week DeFiRev.com caught up with one of the most talented young individuals in the space: Sam Bankman-Fried!
Sam congrats on all your success thus far! Tell us about your origin story.
Sam Bankman-Fried: I went to MIT, and worked as a trader at Jane Street after that. In 2017 I started up Alameda Research, a crypto quant trading firm; in 2019 I started FTX; and now there's also Serum. My goal, in the end, is to be able to help the world however I can, and for now that means finding ways to donate as much as I can to the world's most effective charities (earning to give).
You graduated with a degree in Physics from MIT, what was school like for you there?
Sam Bankman-Fried: I had a lot of fun getting to know myself and making a lot of really important friends and connects (including Gary, my eventual co-founder). I guess I realized that I probably wasn't really meant for academic research, though, which made the classes less exciting.
One thing that always fascinated me is that out of the four fundamental forces, we can link together the electromagnetic force, the strong nuclear force, and the weak nuclear force, but not gravity. Why? For as much as we say we understand gravity, it seems there is so much about it we still don't understand. What's your take?
Sam Bankman-Fried: Honestly I'm not the best person to answer that 🙂 . But coming up with a real TOE has been one of the main goals of physics over the last few decades.
How did you first get into quant trading? I read that you interned as a quantitative trader at Jane Street Capital. What was that like and what did you learn?
Sam Bankman-Fried: I had some friends who had interned at JS and liked it, so I decided to; it also seemed like a good place to earn to give. I ended up really liking it–it was a great place to push myself, learn a lot about acting and thinking under time pressure, building longer-term projects, and communicating with people on a team.
Tell us about Alameda Research and how it started.
Sam Bankman-Fried: Alameda Research started up in late 2017 in light of the huge arbitrage opportunities on exchanges then–many sometimes many percent even just between different US exchanges. We scaled up over the end of 2017 and start of 2018 to be able to do arbs, provide liquidity, and generally trade across the majority of the world's crypto exchanges. Over the years it's grown to trade ~$1b/day globally.
What made you decide to move to Hong Kong?
Sam Bankman-Fried: I came out to Macao for a conference in late 2018 and quickly found that there were more business meetings and opportunities here than I had anticipated. So I canceled my flight back and rented out a WeWork in Causeway Bay. It's ended up being a really good place to be able to connect to the majority of the world's crypto trading population!
When did you first decide that you wanted to build

FTX

?
Sam Bankman-Fried: Around the same time as I moved to Hong Kong it was becoming clear that there was a lot of work to do on the major crypto derivatives exchanges. And eventually there was sort of this "fuck it, we can do this better" attitude, so we start building.
Binance purchased shares in FTX in December 2019, tell us the backstory on how that came to fruition.
Sam Bankman-Fried: It was a long time coming; we'd worked with them on a number of initiatives over the last few years including liquidity, OTC, etc. But we eventually really started talking about ways we could work together; CZ and I both wanted to get a deal done here, so we made it work.

You guys are growing fast and have about 35 employees, what do you expect the growth to be like in the next year?
Sam Bankman-Fried: It's hard to tell! And in fact since that last 35 employee figure came out we've grown a bit more. I'd guess our doubling time is around 1 year now in most respects, which is a lot.
What are some of your favorite books that you have read? Favorite films?
Sam Bankman-Fried: I really like Marvel TV shows and some Christopher Nolan films (Dark Night, Inception, etc). I also watch way too much TV — Bojack, Elementary, The Magicians, etc.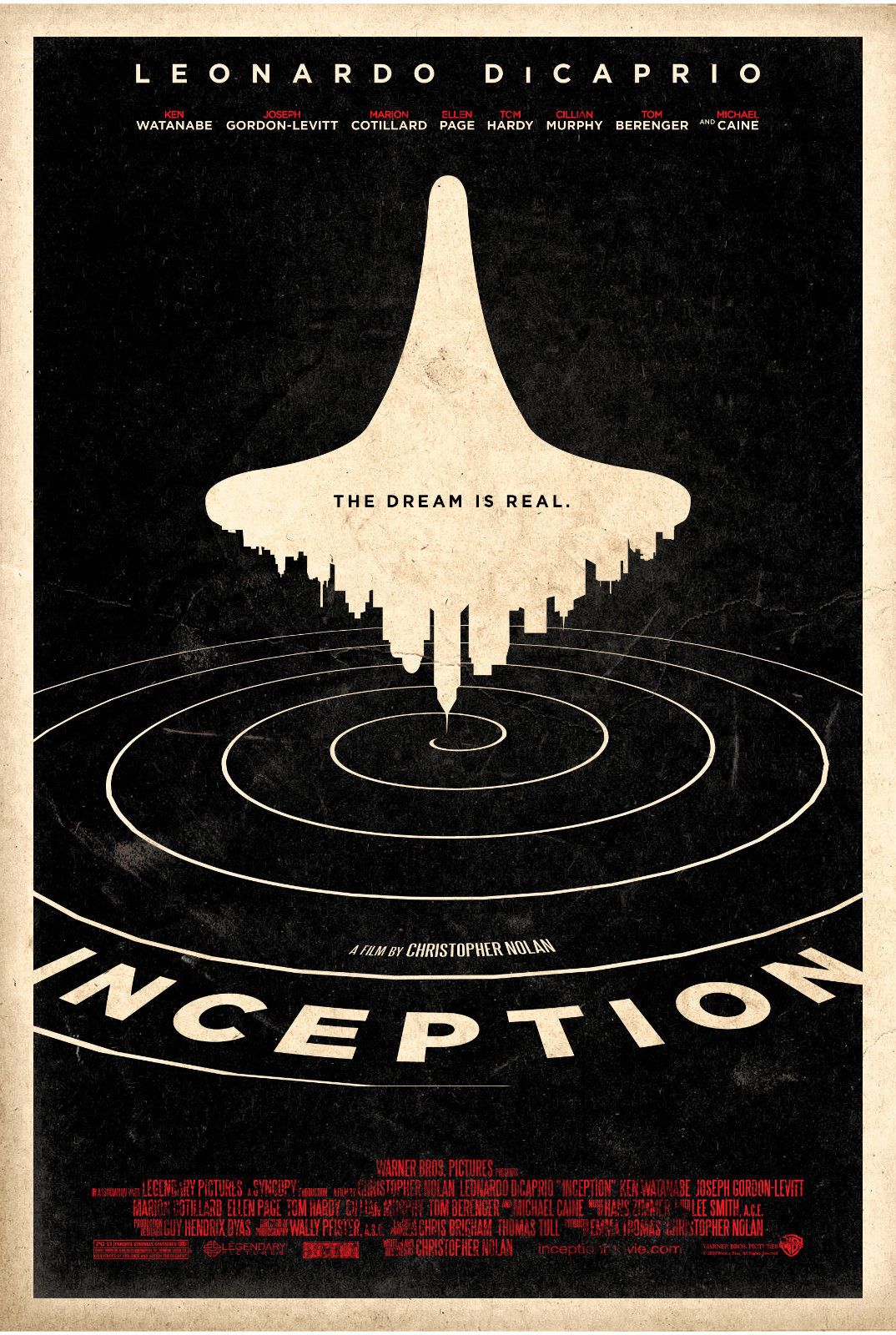 You have written some really good tweet threads lately about DeFi, tell us what potential you see in the rapidly emerging DeFi space. ( Obviously, we're biased too, we love DeFi!)
Sam Bankman-Fried: I think that DeFi has the potential to rebuild a lot of the world's financial infrastructure on totally open systems, which would be super exciting! It has to keep focused on building good products, though, instead of getting lost in the weeds of hyperinflating yield.
Do you have hobbies that you love that would surprise people?
Sam Bankman-Fried: I watch a decent amount of sports–baseball, football, and basketball mostly (yeah, pretty boring). I also play some Magic: The Gathering online when I'm bored (or during phone calls sometimes–they're often sloooooooooow).
As someone who is extremely well versed in pattern recognition what trends and microtrends do you anticipate next in the DeFi space?
Sam Bankman-Fried: At some point Yield Farming will die down and I think people will start to focus more on the products there's long term demand for–and I think that product design and usability and power will start to become really important.
Some say being in the right place at the right time is a key to success. Undoubtedly, you are immensely talented. How much do you attribute the Bitmex Leaderboard to the eventual success of FTX? Tell our viewers about that experience.
Sam Bankman-Fried: That definitely helped! But more generally we did a pretty concerted campaign around early 2019 to build up our brand, including a lot of OTC trading. It's really helped get us some recognition.
What future plans or new developments and features are you looking forward to rolling out for FTX? Any projects you are particularly excited about?
Sam Bankman-Fried: I'm really excited to see additions to the Quant Zone, improvements to our options UI, and much more over the rest of the year.
As someone who is very successful under the age of 30, what advice do you have for the younger generations in terms of becoming successful, building things, and doing what they love?
Sam Bankman-Fried: I guess–find a way of working and living that works for you. And when you find that, really push it as much as you can–a lot of the EV is in the tails.
Where do you see the DeFi and Blockchain landscape in 5 years? What do you think will surprise us?
Sam Bankman-Fried: Really hard to know! But I think that if everything goes well DeFi in particular could really explode.
---
Thanks Sam! DeFiRev.com is really looking forward to seeing what you and

FTX

come up with next! You guys are always trailblazing. Until next time!

-The DeFiRev Team
DeFiRev.com is #1 in DeFi News. Check back in soon to find out the latest in DeFi News.
---
Make sure to check out more DeFiRev articles and sign up for our exclusive newsletter + get access to VIP DeFi Networking here.
---
---