The Hottest DeFi Projects Right Now : July 2020
The hottest DeFi projects right now : July 24, 2020

DeFi represents the new-age definition of old-school financial policies and tools. It leverages the open-source software and frameworks to form an open, trustless, and a transparent network. In short, DeFi aims to remove the planted financial intermediaries with the aim to have a globally inclusive financial order.
Our list of the hottest DeFi projects features not the commoners-but the disrupters,who have the potential to change the rules of the DeFi space. Over the past few months, the world of DeFi has experienced tremendous growth, and players in lending offer a gamut of services in a bid to appeal to a larger audience.
Below is a list of the most promising and hottest DeFi projects that have the potential of creating a major change in the DeFi world. They could play a large part in the next evolution of the space.
yEarn Finance
First on the list of the hottest DeFi projects is yEarn Finance, and they describe themselves as "DeFi made simple." The main purpose of Yearn.finance is to cater to a wide audience. It is presently a much-looked upon yield aggregator for lending platforms that strive to get the highest yield within the interaction. It supports :
Yearn.finance aggregates Compound, dYdX, and Aave. The Yearn.finance ecosystem offers the following:
Automated market maker
Credit delegation vaults for smart contracts
Profit switching lend to get the best yields
Testnet for stable coin trades
0 capital automated liquidations for Aave
Before the Crypto DeFi boom really took over it had already launched its yield aggregator that helped in magnifying interest rate earnings by rerouting the tokens to the best lending markets. The returns for YFI(governance token) this week have surpassed every other protocol.
The protocol's product range now also includes tools to short DAI and retain the peg especially when it trades at a premium. It's new AMM ySwap.exchange is intrinsically yield-fed and has initiated a transfer token that showcases the entire liquidity of any asset. Unlike Uniswap where the pool is always between ETH and ERC-20 tokens, ySwap pools will be connected with the transfer token. This will help yield farmers overcome a lot of the problems they usually experience with common AMMs.
YFI price had gone to more than $1700 from $0 that gave yield farmers a return of 1200% APY. The token although sustaining above $1500 still has the undivided attention of yield farmers.
It is one of the first enterprises to allocate governance tokens on the basis of merits with no allocation to its founders and existing investors.
Curve Finance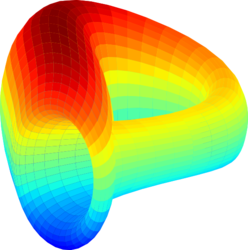 Curve is a decentralized exchange for stablecoins offering traders an enviably low slippage. It has definitely earned its place on our Hottest DeFi Projects list. It supports DAI, USDC, USDT, BUSD and lets the traders trade in these pairs without any fuss. Curve's prices for stablecoins are regarded as the best in the industry because it uses liquidity pools and binding curves for efficient trading and low-risk return for liquidity providers.
Usually on DEXs providers suffer from price slippage but with Curve, users are spared the aftermath of any slippage. The slippage is massively reduced because it factors in diverse bonding curves leading to efficient exchanges. For liquidity providers, it is highly useful as it gives them higher returns apart from interest earned through Compound without the need to hold the asset.
Curve Finance helps liquidity providers to utilize yTokens rather than Compound's interest so that they can earn passive incomes. It does not let the interest accumulate through cTokens because yTokens can bring equity to the elemental tokens so that it can get them the highest interest rate allowing users to hold on to the tokens. Curve is available on mainnet at curve.fi supporting DAI, USDT, USDC, and TUSD. It also has several wallet offerings like MetaMask to enable depositing assets.
Curve Finance optimizes trading efficiency because it focuses less on price because stablecoins are relatively less volatile. The results are already showing. In order to convert a single DAI to USDC, Uniswap's has a slippage of nearly 80 basis points, Kyber stands at 30 basis points while Curve finance has only a slippage of 6 basis points.
Curve Finance offers the convenience to move from one stablecoin to another to correct the interest rate gaps because of demand-supply mismatch. This helps the rates to bounce back to the generic market levels helping users to retain their profit.
DeBank ratings have seen Curve on top in its 24-hour analysis on ETH & DEX volumes as on 21' st July.
1inch.exchange
The booming Decentralized movement is incomplete without the mention of 1inch.exchange. They had started off as a single place for aggregating liquidity but it gradually boomed into an efficacious DeFi project that is placed on top of minds in this fast-changing space. 1inch.exchange turned a year old on June 26'th and has already achieved half the billion-dollar volume.
It is a DEX aggregator that assists in routing trades across the DeFi sector. It has the most competitive trades, lowest slippage, and a wide range of ERC-20 tokens thanks to its collaboration with DEX providers. The digital assets exchanged 1inch. exchange month-over-month can be seen in the graphic below:
1inch.exchange keeps track of all innovations in the DeFi space with its remarkable strategy to integrate with the most advanced technologies to provide users with lucrative swap options and interest on their tokens. It has recently integrated with Uniswap Protocol V2 as it provides a great opportunity for any ERC20 pairing. Uniswap is believed to be a major game-changer and might become one of the go-to solutions for crypto exchange in the future.
Its range of platforms includes Uniswap, Kyber Protocol, Airswap, mStable, Balancer, dForce Swap, Bancor, and Oasis. Many times 1inch.exchange routes all its exchanges through more than one platform in what is called a split trade or a multi-routing procedure. The percentage use of the platforms will vary depending on the exchange rate on the platform.
Most of the dApps allow users to interact with their wallet but since 1inch is a non-custodial featured application, it never holds users' funds as it has to keep the level of interaction intact with all crypto wallets. 1Inch is a highly efficient routing platform in the DeFi space in 2020. Instead of rummaging through different exchanges for the most competitive rates, it sort collects the data for all its users ensuring users get the best price. The user experience also is intuitive and even the most novice of all users can get the hang of it in just a few minutes.

mStable
Since its initiation mStable has earned quite a good reputation of being a permissionless protocol unifying stablecoins and lending with the single goal to generate a secure asset economy. mStable enables a mechanism that enables earning of native interest rate on mStable assets with zero slippage swaps. It boasts of an open reward pool that bootstraps liquidity, utility, and decentralized groups of governors. mStable brings together tokenized assets and stablecoins through its own token called mAssets. Each mAsset is linked to a unique asset like fiat currency or a cryptocurrency.
Meta (MTA) is the project's native protocol that serves 3 important functions:
It acts as the last source of re-collateralization
It enables smoother governance
Bootstrapping incentivization of mAsset liquidity and a community of MTA governors.
Recently the mStable team shared a novel way to release a token to the market. The solution calls for a sustainable growth of the community of Meta governors and resets MTA liquidity. The solution incentivizes long-term MTA holders and prevents front-running. It made a grand announcement on Twitter about the new launch.


The three most important mAsset functions are
Mint – mAssets use smart contracts to undertake mint while holding collateral. bAssets can be deposited to get the corresponding mAsset at a ratio of 1:1. Users also get rewards for minting mAssets like mUSD with MTA governance tokens. The minting process can also be reversed with Redeem functionality.
---
Swap – It is the exchange of a single whitelisted bAsset for another at the fixed ratio of 1:1 by utilizing the straight-line bonding curve. It is characterized by zero slippage and unlimited swap amounts as long as it does not surpass the weight needs.
Save – Saving represents the overall interest earned within the mStable ecosystem by lending the bAsset on other DeFi platforms like Compound or Aave. One portion of mAssets will always be used as a medium of exchange and not deposited in the SAVE contract.
---
DeFi is all about innovation and these players are bringing the necessary change.
The DeFi projects mentioned above are at the forefront of major disruptions that will give a whole new dimension to DeFi principles and power charge the next phase in the evolution of decentralized finance.

-The DeFiRev Team
---
DeFiRev.com is #1 in DeFi News. Check back in soon to find out the latest in DeFi News.
---
Make sure to check out more DeFiRev articles and sign up for our exclusive newsletter + get access to VIP DeFi Networking

here.
---
Polkadot: How the Initial Parachain Offering works
Polkadot's Initial Parachain Offering has the potential to replace traditional financial tools
The DeFi sector has been in the limelight ever since Interesting projects have graced the platform. Not just newer additions but even existing projects have incessantly worked towards improving its offerings.
Polkadot is the next-generation blockchain protocol that has come with an interesting proposition – a secure way of funding projects through a new concept called Initial Parachain Offering (IPO). With this Polkadot will be leveraging its already existing parachain architecture using its native DOT tokens.
A new idea on the block
The blockchain technology through its new move is all set to replace traditional financial instruments with Polkadot leading the front. The Polkadot Initial parachain offering will introduce a completely new model to launch blockchain and other decentralized projects. The idea is to create a process so transparent and scalable that it rules out even hints of uncertainties. Crypto markets have taken cues from the conventional IPO (Initial public offering) markets and came up with Initial Coin Offering or ICOs for raising funds for new crypto projects.
The initial parachain offering aims to revitalize the concept of the crowdfunding mechanism. The IPO is stationed on Polkadot's core architecture of parachains which is nothing but manifold parallel blockchain shards that contribute to improving the scalability of the network. Polkadot through its relay chain offers layer-zero security as well as interoperability. In this case, all the parachains are attached to the network and serve as sovereign layer-one blockchains.
This will let the parachains share Polkadot features like scalability, governance functionality, interoperability and security.
How Initial Parachain Offering works
As claimed by Polkadot, the goal at the moment is to support 100 parachains connected to its blockchain. But, as the slots are limited, they will be automatically auctioned through a permissionless auction process. In order to participate in the auction, the parachain projects have to undergo the entire gamut of the Initial Parachain offering process. This will set the string for projects to accept DOT loans through DOT token holders. Funds raised via the crowdfunding module will directly get processed into the Polkadot Relay Chain.
If the project manages to get sufficient contributions to win the auction, then the DOT loans will be returned to the contributor at the end of the parachain lease period. If the project fails to secure enough contributions and the auction gets out of hand, then the DOT will be returned to the contributors immediately.
To make things more understandable, the Polkadot Relay Chain will work as an escrow fund safety for the DOT holders. This will be totally unlike ERC20 tokens ICO funding where investors send their ETH to an unknown address. On top of that, they might never withdraw later when the project fails. But in the case of Polkadot's Initial Parachain Offering, investors also get their DOT tokens back by the end of the Parachain lease period and this is what sets it apart. It eventually helps a great deal in creating a safe and secure ecosystem not just for the investors but even for projects.
This concept looks extremely promising as of now because it has gone in-depth, studying about present flaws in the crypto ecosystem created a value proposition to better fundraising in the crypto market.
About Polkadot
Polkadot was launched in 2016 and run by the Web3 Foundation. It has been created with a motive to build a free decentralized web. But, the foundation as of now is in a contract with Parity technologies to build its protocol. Polkadot has some of the biggest names in its team. Gavin Wood, Peter Czaban, and Robert Habermeier are the co-founders of this much-celebrated platform. Gavin Wood in particular is also one of the co-founders of Ethereum that brings in a sense of confidence and legitimacy in the eyes of crypto enthusiasts.
The team at Polkadot network has wide experience with distributed ledger systems, cryptography, and wallet technology. Polkadot has been the outcome of multiple independent teams that have contributed to its development. The team believes that Polkadot is a project by developers for developers and looks at connecting public and private chains, DApps, and oracles. Polkadot has seen great success with its recent native DOT token which already is featured in the top 10.
DeFiRev.com is #1 in DeFi News. Check back in soon to find out the latest in DeFi News.
---
Make sure to check out more DeFiRev articles and sign up for our exclusive newsletter + get access to VIP DeFi Networking here.
---
Share this article below !
PlotX : The Quintessential Prediction Market Protocol.
PlotX Token: DeFi is stepping into the prediction markets space and PlotX is swinging for the fences!
Why Prediction Markets Are Awesome
Did you know that there's a principle known as "Wisdom of Crowds", which basically states that large groups of people are collectively smarter than individual experts when it comes to problem-solving, decision making, innovating, and of course predicting?
PlotX harnesses the power of this principle by providing a platform where people can apply statistical analysis to the best of their capabilities and predict things like the price of BTC/USDT after certain intervals of time and incentivizes them to do so by offering them unlimited rewards if their predictions are correct.
Challenges with Traditional Prediction Markets
Counterparty risk – The problem with centralized prediction markets is that they keep the system as opaque as possible in order to nudge the market in their favour. Users have no choice but to blindly trust the market overlords without having any information about how the market is run.
High fees – Of course, the overlords want their share of the pie whenever you win or even participate in the market.
No transparency – In traditional prediction markets, the only thing a participant can do is give their money to the market custodians and hope that they run things fairly. Things like price per position calculation, money staked in the market, rewards calculation are hidden away from the users.
And this is where PlotX is extremely superior, in that it is an open-source platform of smart contracts that is fair, decentralized, and extremely transparent with its settlement and reward distribution process.
Enter PlotX
PlotX is a non-custodial prediction protocol that allows users to earn unlimited rewards on high-yield prediction markets. Built by the developers of Nexus Mutual & GovBlocks, PlotX is dubbed as the Uniswap of Prediction Markets. It uses an Automated Market Making algorithm to create and settle markets – something that makes the dapp one of the most anticipated new DeFi projects.
What makes this "Automated Market Making" feature so good is that unlike other prediction market platforms PlotX users don't need to bother themselves with the task of creating markets; instead, markets are automatically created on-chain via smart contracts.
PlotX markets are focused on crypto-pairs like BTC/USDT, ETH/USDT, LINK/USDT etc and come in three main flavours, viz-a-viz, Hourly, Daily, and Weekly. Reward distribution also takes place on-chain via smart contracts without the need for involving any counterparty.
Some of the key advantages that PlotX brings to the prediction markets world are:
PlotX Team
---
Ish Goel, Founding Member of PlotX.io entered the Ethereum ecosystem back in 2016. Along with Nitika, Ish won the London Blockchain Week Hackathon in 2017 and joined Nexus Mutual as the CTO.

Nitika Goel, Founding Member of PlotX.io entered the Ethereum ecosystem in 2016 and has served as the Lead Developer of Nexus Mutual. She also co-founded GovBlocks, an on-chain governance toolkit. She was also the author of the ERC1132 lockable token standard on Ethereum.

Kartic Rakhra, Founding Member of PlotX.io entered the Ethereum ecosystem in 2017 and co-founded GovBlocks along with Ish & Nitika. He also set up India's largest blockchain community via the India Blockchain Week in partnership with Fintech Worldwide.

Satheesh A, Founding Member of PlotX.io entered the crypto ecosystem in 2019. He comes with 25 years of experience working on CXO positions in the IT sector across marquee organizations like Cognizant, BORN and various others.
---
Automated Market Making (AMM)
This refers to PlotX smart contracts' ability to automatically create different markets of crypto-pairs in which users can predict the future value of the underlying pair.
Therefore, markets are automatically created every hour, day, and week. After their respective clock runs out, they automatically close and distribute the rewards to the winners. At any given time one market of each type is open to users for predictions.
And during the time all this is happening, position prices, odds, rewards, and everything else are also automatically calculated and implemented seamlessly, all without the need for any intervention by anyone.
Rapid Turnaround
These automatically generated markets come in three main flavours – Hourly, Daily, and Weekly. Hence, there is no need for users to lock their funds for loooong periods and instead, they can reap the benefits of their predictions instantly.
Specially Designed For Crypto Traders
The good folks at PlotX see a lot of potential in the crypto-pairs prediction markets space. Therefore, instead of following in the footsteps of all the other prediction protocols out there, they have gone in a different direction and focused solely on crypto-pair markets.
Risk Spread Mechanism
Another differentiator that sets PlotX apart from all the other prediction markets out there (centralized or decentralized) is its unique risk spread mechanism. What this means is that the users of PlotX protocol are given more than just the two traditional options (all-in or all-out) while predicting.
So, for example – if I make a prediction of " > 11,500 " in an hourly BTC/USDT market, and I stake 1 ETH & choose the leverage of 3X (i.e., 60%), and my prediction happens to be wrong, even then, I will still get .4 ETH back after the market is settled.
Community Driven Governance
PlotX leverages Govblocks to follow a pragmatic approach to on-chain governance. The community can create proposals and vote, triggering automated decisions – all via smart contracts. The community will be involved in all important decisions of the platform.
How PlotX Could Be The Gold Standard For Prediction Markets
PlotX offers 5 key value propositions
PlotX, dubbed as the Uniswap of prediction markets, possesses an Automated Market Making algorithm that creates new prediction markets automatically. It also enables automatic odds, position price, rewards calculation ruling out the need for any counterparty.
PlotX takes a very pragmatic approach and selects only those markets which aren't subjective but rather are based only on mathematical equations.
Market lengths are short and exciting. Once the results come out, rewards can be claimed instantly after a short cool-down period. Shorter market cycles also make sure that users don't have to lock their funds for too long.
Users also can mine participation rewards in conjunction with their participation in the markets overall.
Its risk spread mechanism lets the user manage their risk and customize their exposure to losses if any.
At present, the PlotX alpha is available on the Kovan Test Network of Ethereum and a very strong community is being built on the telegram group.
---
DeFiRev.com is #1 in DeFi News. Check back in soon to find out the latest in DeFi News.
---
Make sure to check out more DeFiRev articles and sign up for our exclusive newsletter + get access to VIP DeFi Networking here.
---
Share this article below !
What is Solana? How SOL is aiming to sovle scaling issues.
How Solana has solved scalability issues of Blockchain
Decentralized applications need the global exposure it rightly deserves. The current trends show how successful decentralized token platforms have been and Solana is a high-speed single layer blockchain that has been designed to create solutions that will allow decentralized blockchains to become a globalized data system.
Scalability is one of the biggest challenges that Blockchain faces. Solana has solutions for the common problems of blockchain that currently supports a peak capacity of 65k transactions per second and 400ms block times with the help of a timestamp system called Proof-of-History (PoH).
What is Solana?
Solana was founded in 2017 by Antony Yakavenko who was an executive at Qualcomm. He has had a plethora of experience working with different decentralized systems with compression algorithms for DropBox. He then joined hands with Greg Fitzgerald the CTO and Eric Willians to create a trustless protocol that converts into a code the time passage within the data structure allowing for superior scalability.
Solana is a delegated Proof-of-Stake protocol that focuses on providing scalability without giving up on security and decentralization attributes.
SOL Token
Solana has a token called SOL passable to the nodes on the Solana Blockchain to validate its output on an on-chain program.
| | |
| --- | --- |
| Circulating Supply | 16,350,633 SOL (3.35%) |
| Current Total Supply* | 488,634,933 SOL |
| Initial Total Supply | 500,000,000 SOL |
Key features
Proof of History
The biggest challenge that distributed networks face is to find a common ground on time and sequence in which events occur. As a part of the system, all validators are required to solve SHA256-based Verifiable Delay functions (VDF). By default, VDF requires a fixed number of steps to analyze but produces an output that can be publicly verified.
 Its unique Decentralized timeline system called Proof of History or PoH is built in order to solve the issue of time in distributed networks that does not have a single source of time. PoH uses Verifiable Delay functions that allow every single node to generate timestamps with SHA256 computations. The mechanisms call for holistic growth and high-frequency blockchain applications in order to free the global financial system.
TowerBFT integration
PoH allows the user to compute the node scenarios with only a fraction of the messaging overhead of a majority of the PoS systems. They work with Solana's version of PBFT or Practical Byzantine Fault Tolerance as the network's time-keeper letting the protocol encode vote lockouts in the ledger if any so that validators do not vote on two different forks at the same time. If any such thing is detected the validator will be penalized by the slashing of his stakes.
Turbine
The time required to promote all blockchain data to all the nodes can be the biggest roadblock to achieve scalability. The lack of bandwidth could be the reason behind this. Solana proposes that a solution to this would be disintegration of data into packets with smaller amounts of bandwidth. Turbines are that feature that leverages the network to transport data in bits for more impact.
Gulfstream
For every single block production process, the network leaders will also be decided based on their individual stakes. The validators as well as the clients can forward transactions to the leader much ahead of time allowing validators to execute the transactions ahead of time, rapidly switch leaders, and also reduce confirmation times. 
Cloud break
Poor memory size in a distributed system works as the biggest roadblock to a good performance. Cloudbreak as a feature was designed to optimize the ongoing reads and writes across RAID 0 configuration of SSDs.Additional disks add to the storage capacity of on-chain programs with the increase in concurrent reads and programs written when execution takes place.
Conclusion
Solana is the future because its solutions target scalability for blockchain systems. It has also addressed some of the biggest issues that decentralized platforms face. It has removed sharding from its infrastructure which has contributed towards faster validation and more security also.
Currently, Solano operates on a non-linear architecture which undoubtedly is better than linear blockchains and could command the future. Proof of History is surely an interesting way to remove the time-issue from the blockchain. Solana's solutions may be destined for a global time standard for blockchain operations.
---
DeFiRev.com is #1 in DeFi News. Check back in soon to find out the latest in DeFi News.
---
Make sure to check out more DeFiRev articles and sign up for our exclusive newsletter + get access to VIP DeFi Networking here.
---
🔥Share this article below 🔥!