DeFiRev.com Exclusive: Inside the Mind of Sam Bankman-Fried, the genius behind FTX & Alameda Research.
This Week DeFiRev.com caught up with one of the most talented young individuals in the space: Sam Bankman-Fried!
Sam congrats on all your success thus far! Tell us about your origin story.
Sam Bankman-Fried: I went to MIT, and worked as a trader at Jane Street after that. In 2017 I started up Alameda Research, a crypto quant trading firm; in 2019 I started FTX; and now there's also Serum. My goal, in the end, is to be able to help the world however I can, and for now that means finding ways to donate as much as I can to the world's most effective charities (earning to give).
You graduated with a degree in Physics from MIT, what was school like for you there?
Sam Bankman-Fried: I had a lot of fun getting to know myself and making a lot of really important friends and connects (including Gary, my eventual co-founder). I guess I realized that I probably wasn't really meant for academic research, though, which made the classes less exciting.
One thing that always fascinated me is that out of the four fundamental forces, we can link together the electromagnetic force, the strong nuclear force, and the weak nuclear force, but not gravity. Why? For as much as we say we understand gravity, it seems there is so much about it we still don't understand. What's your take?
Sam Bankman-Fried: Honestly I'm not the best person to answer that 🙂 . But coming up with a real TOE has been one of the main goals of physics over the last few decades.
How did you first get into quant trading? I read that you interned as a quantitative trader at Jane Street Capital. What was that like and what did you learn?
Sam Bankman-Fried: I had some friends who had interned at JS and liked it, so I decided to; it also seemed like a good place to earn to give. I ended up really liking it–it was a great place to push myself, learn a lot about acting and thinking under time pressure, building longer-term projects, and communicating with people on a team.
Tell us about Alameda Research and how it started.
Sam Bankman-Fried: Alameda Research started up in late 2017 in light of the huge arbitrage opportunities on exchanges then–many sometimes many percent even just between different US exchanges. We scaled up over the end of 2017 and start of 2018 to be able to do arbs, provide liquidity, and generally trade across the majority of the world's crypto exchanges. Over the years it's grown to trade ~$1b/day globally.
What made you decide to move to Hong Kong?
Sam Bankman-Fried: I came out to Macao for a conference in late 2018 and quickly found that there were more business meetings and opportunities here than I had anticipated. So I canceled my flight back and rented out a WeWork in Causeway Bay. It's ended up being a really good place to be able to connect to the majority of the world's crypto trading population!
When did you first decide that you wanted to build

FTX

?
Sam Bankman-Fried: Around the same time as I moved to Hong Kong it was becoming clear that there was a lot of work to do on the major crypto derivatives exchanges. And eventually there was sort of this "fuck it, we can do this better" attitude, so we start building.
Binance purchased shares in FTX in December 2019, tell us the backstory on how that came to fruition.
Sam Bankman-Fried: It was a long time coming; we'd worked with them on a number of initiatives over the last few years including liquidity, OTC, etc. But we eventually really started talking about ways we could work together; CZ and I both wanted to get a deal done here, so we made it work.

You guys are growing fast and have about 35 employees, what do you expect the growth to be like in the next year?
Sam Bankman-Fried: It's hard to tell! And in fact since that last 35 employee figure came out we've grown a bit more. I'd guess our doubling time is around 1 year now in most respects, which is a lot.
What are some of your favorite books that you have read? Favorite films?
Sam Bankman-Fried: I really like Marvel TV shows and some Christopher Nolan films (Dark Night, Inception, etc). I also watch way too much TV — Bojack, Elementary, The Magicians, etc.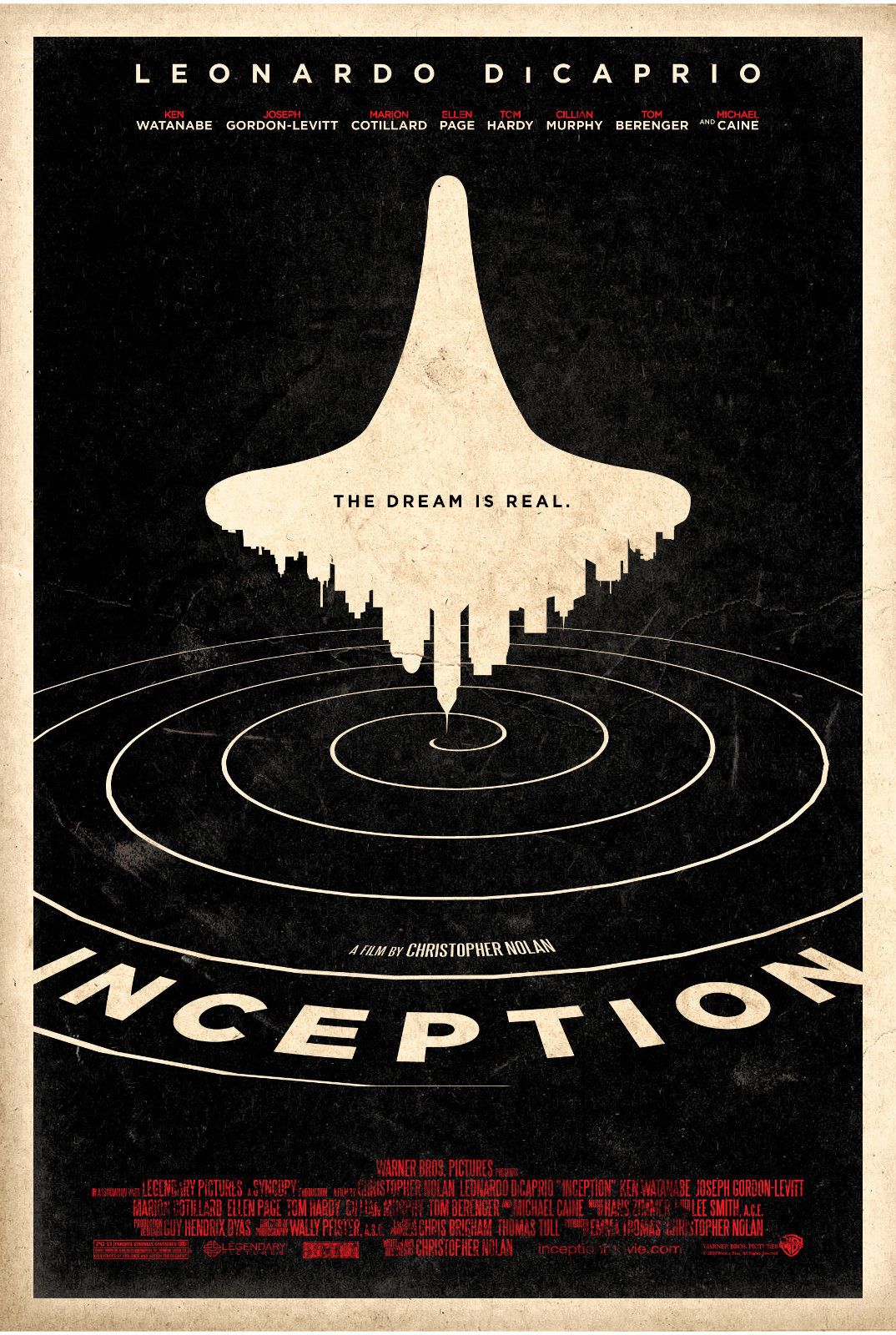 You have written some really good tweet threads lately about DeFi, tell us what potential you see in the rapidly emerging DeFi space. ( Obviously, we're biased too, we love DeFi!)
Sam Bankman-Fried: I think that DeFi has the potential to rebuild a lot of the world's financial infrastructure on totally open systems, which would be super exciting! It has to keep focused on building good products, though, instead of getting lost in the weeds of hyperinflating yield.
Do you have hobbies that you love that would surprise people?
Sam Bankman-Fried: I watch a decent amount of sports–baseball, football, and basketball mostly (yeah, pretty boring). I also play some Magic: The Gathering online when I'm bored (or during phone calls sometimes–they're often sloooooooooow).
As someone who is extremely well versed in pattern recognition what trends and microtrends do you anticipate next in the DeFi space?
Sam Bankman-Fried: At some point Yield Farming will die down and I think people will start to focus more on the products there's long term demand for–and I think that product design and usability and power will start to become really important.
Some say being in the right place at the right time is a key to success. Undoubtedly, you are immensely talented. How much do you attribute the Bitmex Leaderboard to the eventual success of FTX? Tell our viewers about that experience.
Sam Bankman-Fried: That definitely helped! But more generally we did a pretty concerted campaign around early 2019 to build up our brand, including a lot of OTC trading. It's really helped get us some recognition.
What future plans or new developments and features are you looking forward to rolling out for FTX? Any projects you are particularly excited about?
Sam Bankman-Fried: I'm really excited to see additions to the Quant Zone, improvements to our options UI, and much more over the rest of the year.
As someone who is very successful under the age of 30, what advice do you have for the younger generations in terms of becoming successful, building things, and doing what they love?
Sam Bankman-Fried: I guess–find a way of working and living that works for you. And when you find that, really push it as much as you can–a lot of the EV is in the tails.
Where do you see the DeFi and Blockchain landscape in 5 years? What do you think will surprise us?
Sam Bankman-Fried: Really hard to know! But I think that if everything goes well DeFi in particular could really explode.
---
Thanks Sam! DeFiRev.com is really looking forward to seeing what you and

FTX

come up with next! You guys are always trailblazing. Until next time!

-The DeFiRev Team
DeFiRev.com is #1 in DeFi News. Check back in soon to find out the latest in DeFi News.
---
Make sure to check out more DeFiRev articles and sign up for our exclusive newsletter + get access to VIP DeFi Networking here.
---
---
Saffron Finance: SFI a new DeFi bluechip? This hidden crypto gem seems primed for massive growth.
November 10, 2020
Saffron Finance or SFI, is currently one of the hottest defi projects right now that is still very much under the radar.
Just as we have reported on YFI, CORE, and Curve long before most DeFi news organizations, this is one we're definitely adding to our watchlist.
Just like the aforementioned tokens, SFI seems to be in the same league of technical expertise mixed with an extremely creative application, all with code that is completely original. Here's what you need to know about Saffron Finance.
What is Saffron Finance?

Saffron. Finance is bent towards innovative offerings in the crypto world. It is a protocol meant for the tokenization of on-chain assets. There is an advantage of the format of the tokenization of on-chain assets as it allows the liquidity providers great flexibility and unhindered access to the base collateral leveraging the benefits of staking.
Typically due to the overcrowding of different scenarios, Liquidity providers have to undergo insurmountable impermanent losses as a result of extreme volatility.
Yet, Saffron is one such protocol that narrows down such outcomes and provides liquidity providers with the necessary dynamic exposure.
Customize your risk
Liquidity providers can now select and customize their risk and return profile with the use of Saffron Pool Tranches. Pools are segregated into different tranches each having their own set of properties. The different tranches here are:
AA Tranche: In this case, the LPs add liquidity to the AA tranche earn less interest but are protected and covered in case of loss from platform risk. The covered capital comes from the principal and interest earnings of A tranche LPs. They have a great share in the SFI token generation grabbing 80% from it all.
A Tranche: Under this category, LPs add liquidity to the A tranche and earn far better interest compared to the previous, yet vulnerable enough to lose their interest in case they are exposed to platform risks. The liquidity providers under this tranche earn 10% of the SFI tokens generated per epoch. Their earnings will not be included in covering the first loss of AA tranches.
S Tranche: The S tranche like the A tranche earns 10% of SFI generated per epoch. The S epoch has an underhand mechanism to maintain the exact value of the tranche interest multiplier. It maintains the position of equilibrium between A and AA tranches with its functionality.
Saffron individually tokenizes the future earning stream and the NPV of the used-up capital in every tranche. The earnings-based on tokenized holdings are distributed across all tranches through payback waterfalls.
Epochs
The Epochs are discussed in tranches are of 14-days in length. In the epoch period, the liquidity providers can earn interest on the platforms and mine SFI tokens – the native token of Saffron Finance.
When liquidity gets locked in the pool, they can trade their Saffron LP tokens defining their ownership of the pool. But when the 14-day epoch period ends, the Liquidity providers can remove their liquidity with SFI mined and interest earned. The first epoch was already kicked off on 1 Nov and all the liquidity was added to the S tranche. The other two tranches will be available in the second epoch.
Liquidity mining
Saffron has been launched with DAI liquidity mining. With this, all DAI will be added to the Saffron pool and is used for compounding and earning interest. The best part about it all is that in the future versions of the protocol additional currencies and platforms will be added dynamically.

SFI is generated at the end of the epoch and is redeemable in proportion to the total outstanding dsec tokens generated during that epoch. They are redeemable in proportion to the total outstanding dsec tokens generated in that epoch.
Smart Contracts
Saffron smart contracts have already been deployed and their code has been verified on etherscan and already been added to a GitHub repository. The team is still working on code audits but the team's ongoing development timeline has allowed for it and the entire set of Saffron smart contracts. The Saffron Pool, adapter, strategy, and token contracts have been tested with 10,000 DAI in the best test epoch on the Ethereum mainnet.
SFI Pools and Adapters
The platform has pools of liquidity that collect deposited base assets from LPs and deploy them on platforms in order to earn interest. Adapters connect this pooled capital to platforms.
The already launched first adapter is DAI/Compound adapter which connects the DAI pool to the Compound platform giving the DAI pool LPs the chance to pool together and earn interest on Compound. This strategy connects all pools and adapters together, selects the best adapter for capital deployment. It also generates and distributes SFI tokens to LPs at the end of every epoch.
By offering asset collateralization on its platform, liquidity providers have access to dynamic exposure and have a great advantage of selecting customized risk and return profiles.
---
DeFiRev.com is #1 in DeFi News. Check back in soon to find out the latest in DeFi News.
---
Make sure to check out more DeFiRev articles and sign up for our exclusive newsletter + get access to VIP DeFi Networking here.
---
Ethereum 2.0 Launch: Staking, Launch Date, and More. Here's everything you need to know.
Ethereum 2.0 – what it is and why is it necessary?
Ethereum 2.0 is a major upgrade to the Ethereum Network that aims to improve the speed, efficiency, and scalability of the network. Ethereum is up for a major facelift with the new version release which will state to drastically improve its transaction volumes, alleviate congestion, and high gas costs. Upon reaching the final phase of the upgrade, dubbed as 'Phase 2' Ethereum will meet the goals of being a 100% transparent and open network for decentralized finance.
Ethereum 2.0 will involve sharding to drastically augment the bandwidth and reduce gas cost making it cheaper to send Ethereum, tokens, and interact with smart contracts. The system will undergo fundamental economic changes also allowing support to stake nodes and earn Ethereum as passive income. Ethereum 2.0 is a unified effort of thousands of developers who have put in years of hard work.
The Ethereum 2.0 upgrade will be done in 3 distinct phases starting with Phase 0. After having faced criticism for the network's high transaction costs and fragility during peak usage will Ethereum 2.0 stand up for the challenge? This we will come to know once the launch is successfully built and practiced.
The next generation of Ethereum Blockchain will go live on December 1'st and will go from a Proof-Of-Work model to a Proof-Of-Stake model where participants can tie their crypto to the network as collateral. As per the announcement, for the launch to really happen, 16384 validators will have to stake a minimum of 32 Ether worth $12,800 at current market rates thereby underpinning the network. Once the threshold has been staked it will trigger the launch of Beacon Chain in the Ethereum 2.0 genesis event.
What's different about this time?
The most important change is that the consensus mechanism will transition from PoW to PoS which is touted to be more effective and energy-efficient in terms of network maintenance. Both PoW and PoS are designed to incentivize network maintenance ensuring that the blockchain data is tamper-proof. Hence in a PoW system, one unit of computational power equals one unit of mining power, and in PoS one unit of value secures one unit of mining power for the validator.
In Proof of Stake validators stake crypto for the right to verify the transaction. The validators are selected to propose a block based on the amount of crypto they hold and the duration of how long they have held it. The main advantage of PoS is that it is far more energy-efficient than PoW as it disengages energy-intensive computer processing from the consensus algorithm. This also means that there is a lot of computing power to secure the blockchain.
The other big change is the introduction of network sharding which will happen at a later phase. Sharding implies that only a portion of the nodes has to validate any given transaction instead of all of them. This will directly increase the network's throughput in a big way.
The Process
The full roll-out of Ethereum 2.0 will take place in three phases: Phase 0, 1, and 2. Phase 0 as we know is aiming for a December 2020 launch date with other phases coming in the following years. Phase 0 is looking at the implementation of the Beacon chain that stores and manages the registry of validators and deploying the PoS consensus mechanism for Ethereum 2.0.
The original PoW chain will concurrently run alongside so that there is no break in data continuity. Phase 1 is due in 2021 and will see the integration of Proof Of Stake shard chains.
Ethereum 2.0 will be arguably much better than its earlier version
One of the reasons calling for the upgrade has been scalability. Ethereum 1.0 can only support 30 TPS causing delays and congestions. Ethereum 2.0 promises up to 100,000 transactions per second through the implementation of shard chains. The new version has also been designed with security in mind. Most of the Proof of Stake networks have a small set of validators making it a more centralized system with poor network security.
Furthermore, Ethereum 2.0 requires a minimum of 16,384 validators making it ultra-secure. The Ethereum Foundation is also setting up a dedicated security team for Ethereum 2.0 which will research all the possible cybersecurity issues that plague the cryptocurrency sector. One of the top researchers for Ethereum 2.0, Justin Drake said that the research will also include "fuzzing, bounty hunting, pager duty, crypto-economic modeling, applied cryptanalysis, formal verification".
The co-founder of Ethereum Vitalik shared a roadmap of how the next few years things will pan out for Ethereum in the below-given tweet.
DeFiRev.com is #1 in DeFi News. Check back in soon to find out the latest in DeFi News.
---
Make sure to check out more DeFiRev articles and sign up for our exclusive newsletter + get access to VIP DeFi Networking here.
---
Injective Protocol, the new Binance IEO, packs a punch
Binance announced its 16th project on Binance Launchpad, the Injective Protocol (INJ). The token sale for injective protocol followed a lottery format and Binance has completed the lottery draw for the protocol with the below-given outcome:
A total of 22,175 total participants claimed a total of 157,870 tickets during the ticket claim period.
18,000 tickets have been won out of the 157,870 tickets claimed which showcases an 11.40% ticket win rate.
An aggregate of 16,074 participants had at least one winning ticket implying that the user win rate was 72.4&%
As was decided, Binance recorded the user BNB balance for 6 days right from 13/10/2020 to 19/10/2020. It determined the final BNB holding amount for each user based on the average of the 6 days. In order to do so, it used the daily average BNB balance calculation which was also previously announced on its website.
Binance Launchpad which is an exclusive token launch platform for transformative blockchain projects announced a few days ago about its support for the first Universal DeFi protocol mainly intended for cross-chain derivatives trading. The injective protocol has become the first project which has been incubated by Binance Labs. The $3.6 million token sales which apparently took the lottery-format ticket claim began October 13 2020 at 0.00 AM (UTC).
What you should know about Injective protocol
The Injective protocol is undeniably the first-ever observed layer-2 decentralized exchange protocol which by design can successfully unravel the potential of decentralized cross-chain derivatives trading as well as borderless DeFi.
INJ is the native token of the Injective protocol which can be used across a wide range of functionalities including the governance of protocol much on the lines of the popular Yearn.Finance.
The governance decisions will be reached through a DAO structure, liquidity mining, and staking. The platform also intends to provide support to a vast array of derivative products like CFDs, perpetual swaps, and much more.
Important features of Injective protocol
With its layer-2 decentralized derivatives trading, Injective will be able to achieve a great trading speed without the charge of any gas fees for trading. The level-2 architecture is something new and unseen in the DeFi space and makes it happen.
Injective also has finer capabilities of supporting a wide array of yield generation and trading across distinct layer-1 blockchain networks.
The injective protocol also will allow the users to create and trade on any derivative markets including synthetic and crypto-assets. They can choose which they want with a price feed. Thanks to this, the users will be able to witness a huge window of limitless opportunities for trading on markets that otherwise may not be found on other exchanges.
As mentioned earlier governance of the injective protocol like Yearn.finance is governed by its decentralized community. This means that new listings or any changes in the network are done based on the votes via a DAO structure.
The injective protocol is promoted for its speed because it scales trade execution and settlement on layer-2 along with providing the traders an almost instantaneous order cancellation with the help of its trade execution coordinator.
Injective Protocol : The value for the community
The community of the protocol can effectively grab the value from the network because it has several liquidity mining programs that have been natively built onto the network in order to grow on a continual basis. Injective is also rallying on the robust shoulders of social media with 23,000 members and still going strong.
The community can also find respite from the fact that the protocol has some of the biggest names in the corporate world. Its team has a great track record and hail from big companies such as Amazon Zeppelin. Some even have the experience of being associated with promising hedge funds. The team also boasts of people who are alumni of Ivy-league institutions such as Stanford. The protocol organization has currently established several partnerships with top DeFi and Blockchain networks including names like Elrond, Kava, and Findora.
Injective Protocol and why you should care
The platform makes use of both Ethereum and Cosmos ecosystems through the peg zones. It has built every component of the network to be entirely trustless censorship-resistant and publicly verifiable. Binance CEO said:
"It's great to see more and more projects joining Binance Launchpad. We are pleased to provide our support for the Injective Protocol and help grow the DeFi space together. We're looking forward to seeing Injective leverage decentralization to build a more efficient financial ecosystem".
DeFiRev.com is #1 in DeFi News. Check back in soon to find out the latest in DeFi News.
---
Make sure to check out more DeFiRev articles and sign up for our exclusive newsletter + get access to VIP DeFi Networking here.
---