DeFiRev.com Exclusive: Inside the Mind of Sam Bankman-Fried, the genius behind FTX & Alameda Research.
This Week DeFiRev.com caught up with one of the most talented young individuals in the space: Sam Bankman-Fried!
Sam congrats on all your success thus far! Tell us about your origin story.
Sam Bankman-Fried: I went to MIT, and worked as a trader at Jane Street after that. In 2017 I started up Alameda Research, a crypto quant trading firm; in 2019 I started FTX; and now there's also Serum. My goal, in the end, is to be able to help the world however I can, and for now that means finding ways to donate as much as I can to the world's most effective charities (earning to give).
You graduated with a degree in Physics from MIT, what was school like for you there?
Sam Bankman-Fried: I had a lot of fun getting to know myself and making a lot of really important friends and connects (including Gary, my eventual co-founder). I guess I realized that I probably wasn't really meant for academic research, though, which made the classes less exciting.
One thing that always fascinated me is that out of the four fundamental forces, we can link together the electromagnetic force, the strong nuclear force, and the weak nuclear force, but not gravity. Why? For as much as we say we understand gravity, it seems there is so much about it we still don't understand. What's your take?
Sam Bankman-Fried: Honestly I'm not the best person to answer that 🙂 . But coming up with a real TOE has been one of the main goals of physics over the last few decades.
How did you first get into quant trading? I read that you interned as a quantitative trader at Jane Street Capital. What was that like and what did you learn?
Sam Bankman-Fried: I had some friends who had interned at JS and liked it, so I decided to; it also seemed like a good place to earn to give. I ended up really liking it–it was a great place to push myself, learn a lot about acting and thinking under time pressure, building longer-term projects, and communicating with people on a team.
Tell us about Alameda Research and how it started.
Sam Bankman-Fried: Alameda Research started up in late 2017 in light of the huge arbitrage opportunities on exchanges then–many sometimes many percent even just between different US exchanges. We scaled up over the end of 2017 and start of 2018 to be able to do arbs, provide liquidity, and generally trade across the majority of the world's crypto exchanges. Over the years it's grown to trade ~$1b/day globally.
What made you decide to move to Hong Kong?
Sam Bankman-Fried: I came out to Macao for a conference in late 2018 and quickly found that there were more business meetings and opportunities here than I had anticipated. So I canceled my flight back and rented out a WeWork in Causeway Bay. It's ended up being a really good place to be able to connect to the majority of the world's crypto trading population!
When did you first decide that you wanted to build

FTX

?
Sam Bankman-Fried: Around the same time as I moved to Hong Kong it was becoming clear that there was a lot of work to do on the major crypto derivatives exchanges. And eventually there was sort of this "fuck it, we can do this better" attitude, so we start building.
Binance purchased shares in FTX in December 2019, tell us the backstory on how that came to fruition.
Sam Bankman-Fried: It was a long time coming; we'd worked with them on a number of initiatives over the last few years including liquidity, OTC, etc. But we eventually really started talking about ways we could work together; CZ and I both wanted to get a deal done here, so we made it work.

You guys are growing fast and have about 35 employees, what do you expect the growth to be like in the next year?
Sam Bankman-Fried: It's hard to tell! And in fact since that last 35 employee figure came out we've grown a bit more. I'd guess our doubling time is around 1 year now in most respects, which is a lot.
What are some of your favorite books that you have read? Favorite films?
Sam Bankman-Fried: I really like Marvel TV shows and some Christopher Nolan films (Dark Night, Inception, etc). I also watch way too much TV — Bojack, Elementary, The Magicians, etc.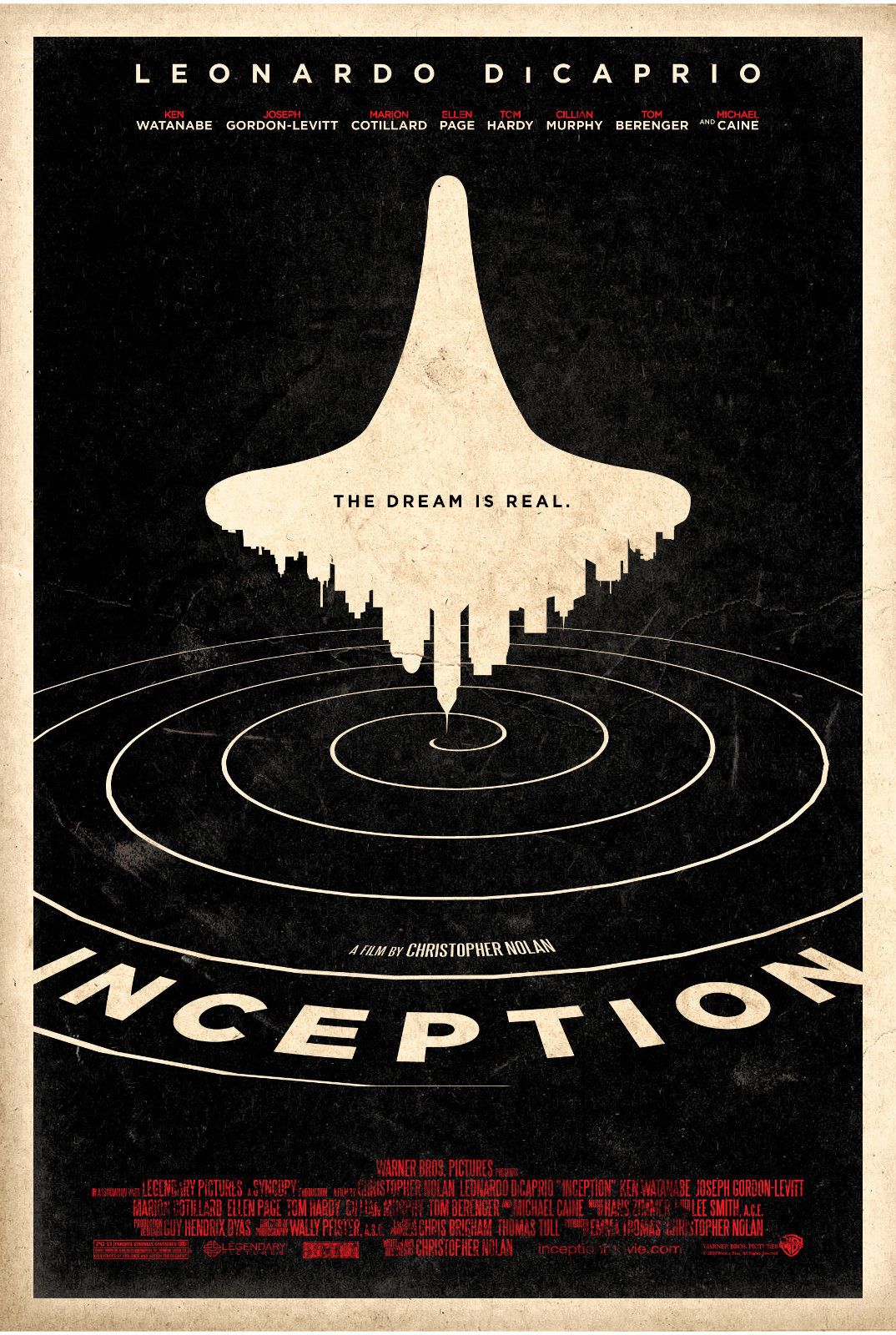 You have written some really good tweet threads lately about DeFi, tell us what potential you see in the rapidly emerging DeFi space. ( Obviously, we're biased too, we love DeFi!)
Sam Bankman-Fried: I think that DeFi has the potential to rebuild a lot of the world's financial infrastructure on totally open systems, which would be super exciting! It has to keep focused on building good products, though, instead of getting lost in the weeds of hyperinflating yield.
Do you have hobbies that you love that would surprise people?
Sam Bankman-Fried: I watch a decent amount of sports–baseball, football, and basketball mostly (yeah, pretty boring). I also play some Magic: The Gathering online when I'm bored (or during phone calls sometimes–they're often sloooooooooow).
As someone who is extremely well versed in pattern recognition what trends and microtrends do you anticipate next in the DeFi space?
Sam Bankman-Fried: At some point Yield Farming will die down and I think people will start to focus more on the products there's long term demand for–and I think that product design and usability and power will start to become really important.
Some say being in the right place at the right time is a key to success. Undoubtedly, you are immensely talented. How much do you attribute the Bitmex Leaderboard to the eventual success of FTX? Tell our viewers about that experience.
Sam Bankman-Fried: That definitely helped! But more generally we did a pretty concerted campaign around early 2019 to build up our brand, including a lot of OTC trading. It's really helped get us some recognition.
What future plans or new developments and features are you looking forward to rolling out for FTX? Any projects you are particularly excited about?
Sam Bankman-Fried: I'm really excited to see additions to the Quant Zone, improvements to our options UI, and much more over the rest of the year.
As someone who is very successful under the age of 30, what advice do you have for the younger generations in terms of becoming successful, building things, and doing what they love?
Sam Bankman-Fried: I guess–find a way of working and living that works for you. And when you find that, really push it as much as you can–a lot of the EV is in the tails.
Where do you see the DeFi and Blockchain landscape in 5 years? What do you think will surprise us?
Sam Bankman-Fried: Really hard to know! But I think that if everything goes well DeFi in particular could really explode.
---
Thanks Sam! DeFiRev.com is really looking forward to seeing what you and

FTX

come up with next! You guys are always trailblazing. Until next time!

-The DeFiRev Team
DeFiRev.com is #1 in DeFi News. Check back in soon to find out the latest in DeFi News.
---
Make sure to check out more DeFiRev articles and sign up for our exclusive newsletter + get access to VIP DeFi Networking here.
---
---
Delta Token : DEX Gamechanger Launching Soon. Will it be a Uniswap Killer?

Delta Token : Here's what you need to know
Delta Token is the tokenized version of partially locked liquidity that will run on the soon to be launched, next-generation decentralized exchange called CoreDEX.
The new Delta token launched by Delta Financial (from the cvault.finance team) will play a significant role in changing the norms of DeFi and DEX's in general.
The cvault. finance team makes their new entry to space with CoreDEX, continually pushing the boundaries, and it's as revolutionary as ever.

Uniswap was fantastic when it first came out and still is in many ways, yet it is fairly one-dimensional.

This next-generation decentralized exchange is like Uniswap on steroids. It's a magnificent thing to behold-offering not just token swaps a la Uniswap, but also:
Collateralized loans
Options Trading
Leveraged Positions
Locked Liquidity futures
The connection between the underlying assets and options markets often takes longer because the options trading market is often marred by a highly illiquid nature vis-a-vis the spot markets. The poor liquidity position in the options markets has led to an undue and uncalled-for increase in premiums in options prices. The ratio of low liquidity and the high premium is inversely proportional which also makes them highly volatile.
Delta Financial is entirely aware of the apparent loophole and has solutions and liquidity standards enabling it to deploy an on-chain options layer so that it can scale up to meet the market forces.
Delta Financial has two types of liquidity:
Open vesting liquidity that takes place through the Delta vesting schedule
Permanent Locked liquidity
Open Vesting Liquidity
Apart from utilizing that locked liquidity, the CoreDEX will also offer a new type of liquidity provision called Open Vesting liquidity. With this new provision temporarily locked liquidity will be offered to those who are looking to participate in CoreDEX without the need to buy CORE LP.

One of their team members 0xdec4f said this:
The team studied the trends in DeFi a lot and saw that while locked liquidity creates certainty, it does not attract as much capital inflow as "free" liquidity does. You can see this in protocols such as Uniswap or Sushi.

We saw billions in TVL being moved from Uniswap to sushi over a very short time and that shows also the disadvantage of this type of liquidity. If it's free to move, it will move wherever it can get the most value.

That's when the team realized that currently, we have two extremes when it comes to liquidity.
Free Liquidity (sushi/uniswap) <———-> locked liquidity (CORE)
Both have advantages and disadvantages. Instead of picking up free liquidity and adding that to the platform we decided to develop a new form of partially locked liquidity and tokenized it, and that's what Delta is.
The funds raised in the initial staking window will be used by the team to fund Delta's long-term development. Out of the total, 26% will go to build strategic partnerships and 10% will be kept aside for research and development.
CORE can be locked in the CoreDEX migration contract and earn fees from CoreDEX alpha and beta. This will be until the testing phase after which the platform will stabilize further and the user can be done as planned. The team is basically building two sections for coreDEX namely:
CORE will focus on sustainable yield generation. This will take place through token trading and lending products.
DELTA will address the dearth of options and futures in the market and will go a long way in curbing and eliminating impermanent loss.
The new product combinations combine to create a system for options liquidity providers. This way it will remove impermanent loss because the system has been built from the ground level to ensure liquidity provision.

Delta Token Vesting Schedule
Delta has an innate vesting mechanism built on its token which is pushed when a transfer is triggered. The vesting period is based on a block number schedule and is activated when Delta is transferred.
Out of the maximum, users get 10% of the token balance while 90% is initially locked. Over a 2-week period, it will be released in a linear fashion. When a token transfer happens it rules out the vesting schedule. This way the immature tokens get distributed to the vault in the form of staking rewards.
It has come up with novel ways to create new instruments and tokenized products such as yield-producing volatility, great concept of futures based on locked liquidity, leveraged positions, collateralized lending, and much more.
The users can trade all of these offerings easily in a highly liquid market. CoreDEX will run on a new liquidity provider token. LPs from CoreVault can easily trigger migration to the new core LP token. This way the platform will rebase its liquidity pool depending on the market conditions. The platform also ensures that the holders are provided with revenue sharing.
The Core community is standing strong with three liquidity pools wherein CORE has around 60 million + in locked liquidity.


Liquidity Rebasing Token (LRT)
The Delta team scores again with their outside of the box thinking with their liquidity rebasing token. They describe it here:
A new generation of tokens is in development which has an LP rebasing mechanism. It aims to limit the amount of LP tokens generated, making them more exclusive. Following an algorithmic rebasing raise, the LP mint price increases while the liquidity pool size stays the same. As a result, the price of minting new LP tokens becomes increasingly expensive to the point where they are unobtainable, creating a truly scarce LP token.

https://medium.com/core-vault/coredex-black-paper-ff51542fb8ac
Deep Farming Vault
The deep farming vault is yet another ingenious facet introduced by the Delta Financial team. The medium article states: "The Deep Farming Vault collects and distributes Delta, based on the unique Delta Vesting Schedule mechanism. Users deposit Delta or rLP tokens to earn a yield, the smart contract uses those assets to secure the unique liquidity deployments of the protocol."

In the deep farming vault users can earn both Delta tokens and ETH.


Limited Staking Window
This is how you contribute to get delta tokens before it officially launches.
As of 2/25/21, nearly 5000 ETH has been raised and there are 6 days left in the limited staking window.
Those contributing are hoping to replicate the out-of-this-world ROIs they achieved during the cvault.finance launch. The ambition of this project is incredible, and if it succeeds would be a total game-changer in decentralized finance.
You can learn more about the details of the limited staking window here.

If you are contributing, make sure to use this to receive 10% bonus in ETH on your contribution.
---
DeFiRev.com is #1 in DeFi News. Check back in soon to find out the latest in DeFi News.
---
Thanks for reading about Delta Token!

Make sure to check out more DeFiRev articles and sign up for our exclusive newsletter + get access to VIP DeFi Networking here.
---
BAO FINANCE CRYPTO: WHAT IS IT?
BAO FINANCE CRYPO TAKING OFF! WHAT IS IT?
Bao Finance crypto token has exploded recently with unprecedented growth due to its numerous unique features. Bao Finance focuses clearly on providing a fair and equitable distribution and the creation of synthetic assets. It is an innovative second layer for synthetic assets that have been built on top of Uniswap, SushiSwap, and Balancer.
Bao Finance will use an upgraded version of the SushiSwap farming infrastructure and intends on capitalizing on the yield farming distribution model. However, at present, the APY is very attractive to farmers.
The BAO Finance crypto token acts as the governance token for the community-run project. It also is backed by an insurance fund where all the BAO fees get accumulated. 
BAO creates a second-layer protocol and the users will utilize the assets from Uniswap, SushiSwap & Balancer to take part in the BAO ecosystem. BAO finance can also be seen as the first L2 DeFi that aims to add its protocol's features to existing infrastructure. Users will be able to generate synthetic assets by using their LP tokens from other protocols. This has many benefits as users will be able to:
Earn fees and yield rewards by being a Liquidity provider in Uniswap, SushiSwap, and Balancer.
They will also be able to earn rewards in $BAO by staking their LP tokens as collateral. They also can issue furthermore, synthetic assets to invest in other assets. Essentially speaking BAO finance focuses on early distributive equity and the generation of synthetic assets.
Yesterday, February 4, Hotbit launched BAO Finance on its global section. The deposit function was launched yesterday at 9.00 AM UTC and the trading function was launched at the same time yesterday. The launch comes with the unraveling of 2 trading pairs – BAOFI/USDT, BAOFI/ETH for the same. Hotbit cryptocurrency exchange is also a cryptocurrency trading platform that integrates different forms of solutions like spot trading, financial derivatives, and DAPP also integrated into one platform.
The most interesting thing about yield farming here is that there are several hundreds of LP pairs available to yield farms. Though users will only get 5% of the BAO token which they farm the remaining period will be the vesting period of over 3 years with a 1-year cliff!
DeFiRev.com is #1 in DeFi News. Check back in soon to find out the latest in DeFi News.
---
Make sure to check out more DeFiRev articles and sign up for our exclusive newsletter + get access to VIP DeFi Networking here.
---
AAVE CRYPTO ASSET SOARING
AAVE SOARING TO NEW HEIGHTS AS IT BREAKS $500 USD
AAVE is on fire reaching new all-time highs in rapid succession. As of today, February 4th, 2021, an earth-shattering volume of nearly 3 billion dollars of AAVE was traded in the past 24 hours.
Aave clocks in a new ATH ever since the v2 migration tool launch
Aave (AAVE) has been going strong ever since February began. In just 5 days, AAVE has increased by 76% and today the token hit a new all-time high of $520. The protocol to date has successfully captured users and has done well against its competition. The latest rally for Aave started on Jan 28 when the protocol announced the v2 migration tool. The tool allowed users to easily migrate all account information including the borrowed positions and staked tokens.
The new tool also facilitates easy migration of user information to the updated protocol. Recently on the 1'st of February, the team from Aave protocol posted an update about the same:
"Today is the last day to vote on the AIP to add $BAL on Aave V2."
A day following the announcement the proposal was passed by the community. The Balancer (BAL) was added on Aave 2 and it was around that time that AAVE rallied from $284 to $300.
The DeFi platform of AAVE is also rejoicing since the platform is undergoing immense upgrades. As per DeFi pulse, the total value locked in the DeFi protocol is now at $4.96 billion ranked second after Maker which has $5.16 billion in total value locked.
AAVE, which is the 15th largest coin in terms of market cap, also recorded a staggering 24-hour trading period. Its trading volume in the last 24-hours touched $2.4 billion! Treyce Dahlem who is a research analyst believes that the recent surge in AAVE price has been fuelled by the big players and institutions who are becoming increasingly interested in DeFi.
He added, "Billionaire Mark Cuban recently spoke about the "unlimited upside" of DeFi and according to a snapshot of his on-chain portfolio, he is an AAVE whale holding more than $150,000 worth of the token. Grayscale recently filed more than a dozen altcoin trusts with Delaware's corporate registry, one of those altcoins being AAVE. Additionally, Bitwise added AAVE to their Bitwise 10 Large Cap Crypto Index. These announcements have caused investor sentiment to reach a new YTD high of 83.5 (very high)."
AAVE is quickly becoming a household name in DeFi for its revolutionary approach to decentralized lending, and our analysts believe that with the stellar leadership of Stani Kulechov, the Founder and CEO of AAVE, we predict AAVE will move into the top 10 digital assets quite quickly.

It seems apparent that AAVE is the de facto industry leader in its sector, and we surmise that it will be the perfect way for the everyday individual to get their feet wet with DeFi.

Recently, the migration tool from V1 to V2 was made available:
---
DeFiRev.com is #1 in DeFi News. Check back in soon to find out the latest in DeFi News.
---
Make sure to check out more DeFiRev articles and sign up for our exclusive newsletter + get access to VIP DeFi Networking here.
---