Curve Finance Token (CRV) : Everything You Need to Know
Curve Finance Token, gear up for the CRV token – All details here!
Curve Finance has exploded onto the DeFi scene and its momentum shows no signs of slowing down. Especially, with the recent news of their CRV token. Now, the DeFi Community is eagerly awaiting the arrival of the native Curve Finance token.
Curve is a protocol that underpins the facilitation of an easy swap of Ethereum-based assets. The conventional decentralized exchanges require sell orders to match buy orders, but Curve utilizes a Market-making algorithm to reinforce liquidity in the market making it an AMM protocol.
Curve, an emerging liquidity aggregator first came into limelight with its stable coin wrapper yTokens. For the benefit of those who are not aware of this, users can pool a series of stablecoins like USDC, Dai, and others to get yCurve. This is predominately a token that gathers interest by transmitting liquidity between diverse lending protocols and trades.
To boil things down further, Curve is a decentralized exchange that facilitates and promotes the generation of liquidity by offering incentives. We usually believe that decentralized finance protocols are fully decentralized, but with Curve that wasn't the case. Although Curve presented a promising concept and plan, as a protocol it was vulnerable and wide open to different shortcomings of having a single entity guide its route. But all of this is going to change with the introduction of a native governance token for Ethereum-based applications called CRV. This will carve a name for Curve in the segment of Decentralized autonomous organization(DAO)
What is Curve DAO?
It is a DAO that leverages the ETH-based decentralized creator called Aragon. The purpose of this is to let CRV users to have an effect or influence the direction of the protocol with the help of a 'time-weighted voting' system. For a much experienced CRV holder, the weightage given for voting a proposal will be more compared to others. This will make it difficult for the protocol to be manipulated.
The Curve Finance Token (CRV)
Now that we have the basics of Curve, it's time to now take a look at what exactly CRV is. Now that we are aware, Curve wasn't fully decentralized at its launch but this changes with CRV, which is an ETH-based cryptocurrency all set to launch in early August and Curve DAO will use CRV as its governance token. CRV will be distributed through an incentive-formatted program instead of any public sale or ICO. Users who are credited for provisioning liquidity on Curve will be awarded CRV retroactively from day 1 based on the tenure of their holding and how much liquidity they have provided to CRV.
This means that those users who have supplied liquidity either in the past or even in the current situation, to the Curve pools will be able to claim CRV. Although the launch of CRV is most-likely as a token for traders seeking profitable deals, its main goal is to be a governance token for Curve DAO. CRV will also value locking mechanisms and fee burn mechanisms for a better liquidity distribution, participation in the governance of the token, and better holding.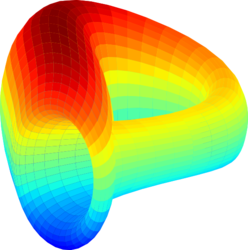 Curve Finance Token (CRV) Initial Supply
Although the numbers could change subject to circumstances, in this section we give you an insight into what the supply is going to be. The distribution of the total supply of 3.03b will take place in the following manner
61% to liquidity providers
31% to shareholders with 2-4 years vesting
3% to the workforce with 2 years vesting
5% burnable reserve which will be destroyed if left unused
Also important to note is that the initial supply comprising 42% of the total or 1.2b will be distributed as given below:
3% to pre-CRV liquidity providers with a 1-year vesting
31% to shareholders with 2-4 years vesting
3% to employees with 2 years vesting
5% burnable reserve
It is noteworthy that shareholder vesting happens every second. The circulating supply will be 0 when it will be launched with the initial release rate close to 2m CRV per day. Liquidity providers will have to get a hold on their CRV from Curve.fi. If you want to buy CRV but haven provided any liquidity to the system, then you can claim your CRV from the open markets through various decentralized exchanges. At the time of buying CRV from open markets, the https://www.curve.fi/contracts will help you understand if you have the right to the Curve Finance Token (CRV).
The Curve community is there to answer queries related to the release. Find out more below!
Telegram https://t.me/curvefi
Twitter https://twitter.com/curvefinance
Discord: https://discord.gg/rgrfS7W
---
Thanks for reading Curve Finance Token : Everything You Need to Know!
DeFiRev.com is #1 in DeFi News. Check back in soon to find out the latest in DeFi News.
---
Make sure to check out more DeFiRev articles and sign up for our exclusive newsletter + get access to VIP DeFi Networking

here.
---
🔥Share this article below 🔥!
Deriswap: What you Need to Know
Deriswap launched defi legend Andre Cronje – the founder of Yearn Finance
The founder of the revolutionary DeFi protocol Yearn. Finance, Andre Cronje has been an avid crypto promoter. In his attempt to bring products that will redefine the industry, Andre Cronje has introduced a new project.
Dubbed Deriswap, the new protocol will meld the different segments of DeFi including swaps, options, and loans all in one platform. His latest project 'Deriswap' is a move towards bringing capital efficiency, something which has not been envisioned in the industry. 
In a post published Cronje said:
"Deriswap allows for a consolidated, capital-efficient market for trading, Options, Futures, and Loans, allowing LPs [liquidity providers] to keep their exposure and enjoy additional fees and rewards," 
Deriswap information has been restricted to a point because it is still under audit. He has explained that this new protocol would immensely benefit liquidity providers(LPs) in addition to maintaining exposure and extending additional rewards. There are many popular protocols that enable swaps and loans, however, Deriswap varies in its ability to offer multiple functions within one contract.
Cronje has been around for some time and has already participated in a lot of projects. His other recent projects include Eminence and Keep3r. Eminence garnered the ire of critics as the gaming platform was hacked for $7 million in users' funds.
But Andre Cronje's popularity and his intellect with respect to the industry have been always high which is why despite all the earlier troubles people have been funding the contract even before the project has been audited and announced. 
---
DeFiRev.com is #1 in DeFi News. Check back in soon to find out the latest in DeFi News.
---
Make sure to check out more DeFiRev articles and sign up for our exclusive newsletter + get access to VIP DeFi Networking here.
---
Basis Cash launches a new-age stablecoin in DeFi space
Basis Cash : What is it?
Basis Cash, originally known as Basecoin, has launched its stable coin into the new DeFi era. Basis Cash is was based (pun-intedned) on a stablecoin basis which had $133 million in funding after which the US regulators intervened.
The smart contracts opened early Monday, but what also has to be remembered is that this is not the first time when any base-inspired stablecoin is released. At the end of August Empty set was released and now has $100million in market cap.
One of two anonymous leaders off the project who goes by 'Rick Sanchez' said:
"In the long term, we look forward to seeing Basis Cash be used widely as a base layer primitive such that there is organic demand for the asset in many DeFi and commercial settings."
As is the case of most stablecoins. Basis Cash (BAC) stands pegged to the US dollar implying that one BAC should be equal to the crypto equivalent of one USD. The price of one BAC should be equal to the crypto equivalent of one USD.
Two crypto assets Basis Bonds and Basis shares will be managing the Basis Cash's price.  Beginning at the end of November 50,000 BAC will be given in a 5-year period implying that 10,000 per day to people who would put any of the 5 stablecoins  DAI, YCRV, USDT, SUSD, and USDC in their smart contract. 
In this case the depositors would not lose more than 20,000 stablecoins from any single account. In addition to this, an incentive on a daily basis will be paid on a pro-rata basis. The users also will get their coins back at any point in time.
Basis Cash will have nothing locked away to guarantee its worth. The only thing that backs it will be an algorithmic method which will help in finding the real market demand for BAC.If the BAC drops below a dollar, the system will automatically issue Basis Bonds. The bonds issued can be bought for one BAC and can be redeemed for one new BAC when the price is much more than $1.
Nader Ali-Naji who originally launched Basis said:
"A lot of people have reached out to me about Basis Cash. It seems to be gaining traction among the people who backed me with Basis given how many people have asked me about it, but I don't know anyone who's definitively decided to back the project."
---
DeFiRev.com is #1 in DeFi News. Check back in soon to find out the latest in DeFi News.
---
Make sure to check out more DeFiRev articles and sign up for our exclusive newsletter + get access to VIP DeFi Networking here.
---
Saffron Finance: SFI a new DeFi bluechip? This hidden crypto gem seems primed for massive growth.
November 10, 2020
Saffron Finance or SFI, is currently one of the hottest defi projects right now that is still very much under the radar.
Just as we have reported on YFI, CORE, and Curve long before most DeFi news organizations, this is one we're definitely adding to our watchlist.
Just like the aforementioned tokens, SFI seems to be in the same league of technical expertise mixed with an extremely creative application, all with code that is completely original. Here's what you need to know about Saffron Finance.
What is Saffron Finance?

Saffron. Finance is bent towards innovative offerings in the crypto world. It is a protocol meant for the tokenization of on-chain assets. There is an advantage of the format of the tokenization of on-chain assets as it allows the liquidity providers great flexibility and unhindered access to the base collateral leveraging the benefits of staking.
Typically due to the overcrowding of different scenarios, Liquidity providers have to undergo insurmountable impermanent losses as a result of extreme volatility.
Yet, Saffron is one such protocol that narrows down such outcomes and provides liquidity providers with the necessary dynamic exposure.
Customize your risk
Liquidity providers can now select and customize their risk and return profile with the use of Saffron Pool Tranches. Pools are segregated into different tranches each having their own set of properties. The different tranches here are:
AA Tranche: In this case, the LPs add liquidity to the AA tranche earn less interest but are protected and covered in case of loss from platform risk. The covered capital comes from the principal and interest earnings of A tranche LPs. They have a great share in the SFI token generation grabbing 80% from it all.
A Tranche: Under this category, LPs add liquidity to the A tranche and earn far better interest compared to the previous, yet vulnerable enough to lose their interest in case they are exposed to platform risks. The liquidity providers under this tranche earn 10% of the SFI tokens generated per epoch. Their earnings will not be included in covering the first loss of AA tranches.
S Tranche: The S tranche like the A tranche earns 10% of SFI generated per epoch. The S epoch has an underhand mechanism to maintain the exact value of the tranche interest multiplier. It maintains the position of equilibrium between A and AA tranches with its functionality.
Saffron individually tokenizes the future earning stream and the NPV of the used-up capital in every tranche. The earnings-based on tokenized holdings are distributed across all tranches through payback waterfalls.
Epochs
The Epochs are discussed in tranches are of 14-days in length. In the epoch period, the liquidity providers can earn interest on the platforms and mine SFI tokens – the native token of Saffron Finance.
When liquidity gets locked in the pool, they can trade their Saffron LP tokens defining their ownership of the pool. But when the 14-day epoch period ends, the Liquidity providers can remove their liquidity with SFI mined and interest earned. The first epoch was already kicked off on 1 Nov and all the liquidity was added to the S tranche. The other two tranches will be available in the second epoch.
Liquidity mining
Saffron has been launched with DAI liquidity mining. With this, all DAI will be added to the Saffron pool and is used for compounding and earning interest. The best part about it all is that in the future versions of the protocol additional currencies and platforms will be added dynamically.

SFI is generated at the end of the epoch and is redeemable in proportion to the total outstanding dsec tokens generated during that epoch. They are redeemable in proportion to the total outstanding dsec tokens generated in that epoch.
Smart Contracts
Saffron smart contracts have already been deployed and their code has been verified on etherscan and already been added to a GitHub repository. The team is still working on code audits but the team's ongoing development timeline has allowed for it and the entire set of Saffron smart contracts. The Saffron Pool, adapter, strategy, and token contracts have been tested with 10,000 DAI in the best test epoch on the Ethereum mainnet.
SFI Pools and Adapters
The platform has pools of liquidity that collect deposited base assets from LPs and deploy them on platforms in order to earn interest. Adapters connect this pooled capital to platforms.
The already launched first adapter is DAI/Compound adapter which connects the DAI pool to the Compound platform giving the DAI pool LPs the chance to pool together and earn interest on Compound. This strategy connects all pools and adapters together, selects the best adapter for capital deployment. It also generates and distributes SFI tokens to LPs at the end of every epoch.
By offering asset collateralization on its platform, liquidity providers have access to dynamic exposure and have a great advantage of selecting customized risk and return profiles.
---
DeFiRev.com is #1 in DeFi News. Check back in soon to find out the latest in DeFi News.
---
Make sure to check out more DeFiRev articles and sign up for our exclusive newsletter + get access to VIP DeFi Networking here.
---