Curve Finance Token (CRV) : Everything You Need to Know
Curve Finance Token, gear up for the CRV token – All details here!
Curve Finance has exploded onto the DeFi scene and its momentum shows no signs of slowing down. Especially, with the recent news of their CRV token. Now, the DeFi Community is eagerly awaiting the arrival of the native Curve Finance token.
Curve is a protocol that underpins the facilitation of an easy swap of Ethereum-based assets. The conventional decentralized exchanges require sell orders to match buy orders, but Curve utilizes a Market-making algorithm to reinforce liquidity in the market making it an AMM protocol.
Curve, an emerging liquidity aggregator first came into limelight with its stable coin wrapper yTokens. For the benefit of those who are not aware of this, users can pool a series of stablecoins like USDC, Dai, and others to get yCurve. This is predominately a token that gathers interest by transmitting liquidity between diverse lending protocols and trades.
To boil things down further, Curve is a decentralized exchange that facilitates and promotes the generation of liquidity by offering incentives. We usually believe that decentralized finance protocols are fully decentralized, but with Curve that wasn't the case. Although Curve presented a promising concept and plan, as a protocol it was vulnerable and wide open to different shortcomings of having a single entity guide its route. But all of this is going to change with the introduction of a native governance token for Ethereum-based applications called CRV. This will carve a name for Curve in the segment of Decentralized autonomous organization(DAO)
What is Curve DAO?
It is a DAO that leverages the ETH-based decentralized creator called Aragon. The purpose of this is to let CRV users to have an effect or influence the direction of the protocol with the help of a 'time-weighted voting' system. For a much experienced CRV holder, the weightage given for voting a proposal will be more compared to others. This will make it difficult for the protocol to be manipulated.
The Curve Finance Token (CRV)
Now that we have the basics of Curve, it's time to now take a look at what exactly CRV is. Now that we are aware, Curve wasn't fully decentralized at its launch but this changes with CRV, which is an ETH-based cryptocurrency all set to launch in early August and Curve DAO will use CRV as its governance token. CRV will be distributed through an incentive-formatted program instead of any public sale or ICO. Users who are credited for provisioning liquidity on Curve will be awarded CRV retroactively from day 1 based on the tenure of their holding and how much liquidity they have provided to CRV.
This means that those users who have supplied liquidity either in the past or even in the current situation, to the Curve pools will be able to claim CRV. Although the launch of CRV is most-likely as a token for traders seeking profitable deals, its main goal is to be a governance token for Curve DAO. CRV will also value locking mechanisms and fee burn mechanisms for a better liquidity distribution, participation in the governance of the token, and better holding.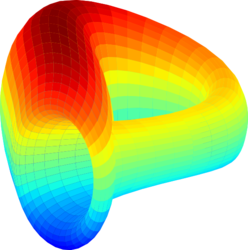 Curve Finance Token (CRV) Initial Supply
Although the numbers could change subject to circumstances, in this section we give you an insight into what the supply is going to be. The distribution of the total supply of 3.03b will take place in the following manner
61% to liquidity providers
31% to shareholders with 2-4 years vesting
3% to the workforce with 2 years vesting
5% burnable reserve which will be destroyed if left unused
Also important to note is that the initial supply comprising 42% of the total or 1.2b will be distributed as given below:
3% to pre-CRV liquidity providers with a 1-year vesting
31% to shareholders with 2-4 years vesting
3% to employees with 2 years vesting
5% burnable reserve
It is noteworthy that shareholder vesting happens every second. The circulating supply will be 0 when it will be launched with the initial release rate close to 2m CRV per day. Liquidity providers will have to get a hold on their CRV from Curve.fi. If you want to buy CRV but haven provided any liquidity to the system, then you can claim your CRV from the open markets through various decentralized exchanges. At the time of buying CRV from open markets, the https://www.curve.fi/contracts will help you understand if you have the right to the Curve Finance Token (CRV).
The Curve community is there to answer queries related to the release. Find out more below!
Telegram https://t.me/curvefi
Twitter https://twitter.com/curvefinance
Discord: https://discord.gg/rgrfS7W
---
Thanks for reading Curve Finance Token : Everything You Need to Know!
DeFiRev.com is #1 in DeFi News. Check back in soon to find out the latest in DeFi News.
---
Make sure to check out more DeFiRev articles and sign up for our exclusive newsletter + get access to VIP DeFi Networking

here.
---
🔥Share this article below 🔥!
Visor Finance (VISR): The YFI for NFT's?
Visor Finance: A smart user-controlled platform to interact with DeFi protocols
Within the realms of liquidity mining in the decentralized Finance sector, there are several issues that need to be supervised. Right from discoverability and reputation to programmability to the security of liquidity, the issues are hard to deal with.
Visor Finance is a truly ground-breaking protocol that overcomes this issue and works towards building the liquidity mining protocol. Its solution aims to mint and interacts with NFT Smart vaults where users will have the ability to interact with the existing DeFi protocols but with their VIsor NFT's. The team put up a great FAQ for beginners here.
This implies that in a Liquidity rewarding program, rather than depositing tokens in the project's smart contract, the users lock them to their NFT and will still be eligible for rewards.
Key aspects of Visor NFT
NFT's or non-fungible tokens are everywhere. It was once just an obscure part of the blockchain technology world but its boom has led to a sudden embrace in its entirety. NFTs are usually associated with digital art or in-game assets but Visor Finance has implemented an NFT for a use case that is not related to art or game but it has been designed to interact with multiple DeFi protocols.
Let's take a look at some key aspects:
Visor NFT will act as the key interface between the user's funds in custody and DeFi protocols to which they interact with. Every single Visor is easily identifiable by its singular string of digits which also is a complaint ERC721 id.
During its liquidity mining program, the user funds are immediately unlocked without any counterparty risk during the mining program if needed.
Assets can also be assigned to diverse liquidity mining programs. This can be done without the need for the assets to leave user custody and attaching it to the required endpoints.
The best part is that the user funds are quickly discoverable by liquidity mining programs. The platform users can then authorize staking and unstaking to their Visor NFT for reward distribution.
Benefits of the platform
VisorNFT allows users to lock assets into several concurrent liquidity mining reward programs. The users will have the ability to sign ahead in time permissions for top DeFi platforms at the protocol level. The owner of the vault can submit a signature for assets in the vault to become collateralized. The user-controlled contract vault also has something called the Visor's factory which will allow for the introduction of updates and extensions to the Visor NFT without breaking compatibility across reward platforms. There are several contract templates which the users can choose for minting new versions of the Visor NFT.
Visor also aims to keep the NFT with its unique ID and immutability with several paths for upgrades and extensions. The purpose of the upgrades will be for easy migration of assets through the web user interface.


How do the upgrades take place?
The Visor smart vault factory boasts an ownable admin. The admin will be able to introduce new templates for upgrades and extensions to the Visor smart vault. They will also set the default behavior for active templates. Visor Finance strives to pass on these rights to the community and with more developments, it intends to make it their top priority.
The Visor Factory will also have a default active template which will also double up as the stable release of the Visor Smart vault. Users will have the go-to choose alternative templates to mint for different reasons. The canonical release will be considered the default and will be put under upgradation consideration only after it has been discussed with top industry leaders.
Liquidity Bootstrapping pool
The Visor community participated in the liquidity Bootstrapping pool with full zest and enthusiasm. The event in association with Balancer Labs was a huge success and marked the successful launch for Visor Fiance. More than 900 addresses participated in the Pool event. 450 people also went through the NFT minting process through the web UI and now own their Visor NFT smart vault.
It also has brought about two governance proposals which were suggested by the Visor community members. Based on their suggestions and inputs, the team has adjusted the rewards program as given below:
Proposal 1: Additional communities for Phase 1 consideration
Proposal 2: Very active participants in DeFi, why not adding INV and RULER
The whitelist rewards will be extended to many other active DeFi communities which have active snapshots and run liquidity mining programs. It will also extend to those communities which run yield farms that will align with the use-case of Visor. The proposals at the end will allow for greater participation in phase one of the rewards program but will also accelerate the overall use of the Visor NFT.
Hence, in essence, Visor NFT is a user-controlled systematic, hassle-free vault that holds assets, and provides safe exposure to DeFi protocols without giving up on custody. The Visor NFT is not about those properties that are manifested in the art of in-game assets.
They go a step ahead to utilize and assist in accelerating NFT's capacity for being singular, unique for different purposes. For the user, this is a golden opportunity to expose their vault's history of past interactions with DeFi protocols with Merkle roots of hoards of permissioned addresses, enhanced liquidity visibility more so at a network level.
The users are at liberty to choose their own strategy but they will never have to relinquish their assets. The community per se values being given the autonomy to choose and since the Visor NFT platform is all about user-control it will help in the wider and higher participation in future developments. The platform is now looking to integrate with projects to implement their rewards program in order to be compatible with the UniversalVault standard that the Visor NFT uses.

Rewards go live Monday, more details can be found here.
---
DeFiRev.com is #1 in DeFi News. Check back in soon to find out the latest in DeFi News.
---
Thanks for reading about Visor Finance!

Make sure to check out more DeFiRev articles and sign up for our exclusive newsletter + get access to VIP DeFi Networking here.
---
BAO FINANCE CRYPTO: WHAT IS IT?
BAO FINANCE CRYPO TAKING OFF! WHAT IS IT?
Bao Finance crypto token has exploded recently with unprecedented growth due to its numerous unique features. Bao Finance focuses clearly on providing a fair and equitable distribution and the creation of synthetic assets. It is an innovative second layer for synthetic assets that have been built on top of Uniswap, SushiSwap, and Balancer.
Bao Finance will use an upgraded version of the SushiSwap farming infrastructure and intends on capitalizing on the yield farming distribution model. However, at present, the APY is very attractive to farmers.
The BAO Finance crypto token acts as the governance token for the community-run project. It also is backed by an insurance fund where all the BAO fees get accumulated. 
BAO creates a second-layer protocol and the users will utilize the assets from Uniswap, SushiSwap & Balancer to take part in the BAO ecosystem. BAO finance can also be seen as the first L2 DeFi that aims to add its protocol's features to existing infrastructure. Users will be able to generate synthetic assets by using their LP tokens from other protocols. This has many benefits as users will be able to:
Earn fees and yield rewards by being a Liquidity provider in Uniswap, SushiSwap, and Balancer.
They will also be able to earn rewards in $BAO by staking their LP tokens as collateral. They also can issue furthermore, synthetic assets to invest in other assets. Essentially speaking BAO finance focuses on early distributive equity and the generation of synthetic assets.
Yesterday, February 4, Hotbit launched BAO Finance on its global section. The deposit function was launched yesterday at 9.00 AM UTC and the trading function was launched at the same time yesterday. The launch comes with the unraveling of 2 trading pairs – BAOFI/USDT, BAOFI/ETH for the same. Hotbit cryptocurrency exchange is also a cryptocurrency trading platform that integrates different forms of solutions like spot trading, financial derivatives, and DAPP also integrated into one platform.
The most interesting thing about yield farming here is that there are several hundreds of LP pairs available to yield farms. Though users will only get 5% of the BAO token which they farm the remaining period will be the vesting period of over 3 years with a 1-year cliff!
DeFiRev.com is #1 in DeFi News. Check back in soon to find out the latest in DeFi News.
---
Make sure to check out more DeFiRev articles and sign up for our exclusive newsletter + get access to VIP DeFi Networking here.
---
AAVE CRYPTO ASSET SOARING
AAVE SOARING TO NEW HEIGHTS AS IT BREAKS $500 USD
AAVE is on fire reaching new all-time highs in rapid succession. As of today, February 4th, 2021, an earth-shattering volume of nearly 3 billion dollars of AAVE was traded in the past 24 hours.
Aave clocks in a new ATH ever since the v2 migration tool launch
Aave (AAVE) has been going strong ever since February began. In just 5 days, AAVE has increased by 76% and today the token hit a new all-time high of $520. The protocol to date has successfully captured users and has done well against its competition. The latest rally for Aave started on Jan 28 when the protocol announced the v2 migration tool. The tool allowed users to easily migrate all account information including the borrowed positions and staked tokens.
The new tool also facilitates easy migration of user information to the updated protocol. Recently on the 1'st of February, the team from Aave protocol posted an update about the same:
"Today is the last day to vote on the AIP to add $BAL on Aave V2."
A day following the announcement the proposal was passed by the community. The Balancer (BAL) was added on Aave 2 and it was around that time that AAVE rallied from $284 to $300.
The DeFi platform of AAVE is also rejoicing since the platform is undergoing immense upgrades. As per DeFi pulse, the total value locked in the DeFi protocol is now at $4.96 billion ranked second after Maker which has $5.16 billion in total value locked.
AAVE, which is the 15th largest coin in terms of market cap, also recorded a staggering 24-hour trading period. Its trading volume in the last 24-hours touched $2.4 billion! Treyce Dahlem who is a research analyst believes that the recent surge in AAVE price has been fuelled by the big players and institutions who are becoming increasingly interested in DeFi.
He added, "Billionaire Mark Cuban recently spoke about the "unlimited upside" of DeFi and according to a snapshot of his on-chain portfolio, he is an AAVE whale holding more than $150,000 worth of the token. Grayscale recently filed more than a dozen altcoin trusts with Delaware's corporate registry, one of those altcoins being AAVE. Additionally, Bitwise added AAVE to their Bitwise 10 Large Cap Crypto Index. These announcements have caused investor sentiment to reach a new YTD high of 83.5 (very high)."
AAVE is quickly becoming a household name in DeFi for its revolutionary approach to decentralized lending, and our analysts believe that with the stellar leadership of Stani Kulechov, the Founder and CEO of AAVE, we predict AAVE will move into the top 10 digital assets quite quickly.

It seems apparent that AAVE is the de facto industry leader in its sector, and we surmise that it will be the perfect way for the everyday individual to get their feet wet with DeFi.

Recently, the migration tool from V1 to V2 was made available:
---
DeFiRev.com is #1 in DeFi News. Check back in soon to find out the latest in DeFi News.
---
Make sure to check out more DeFiRev articles and sign up for our exclusive newsletter + get access to VIP DeFi Networking here.
---